Thanks to Sharon with Mom on Dealz for providing today's guest post.  If you're looking for fun, budget-friendly craft ideas for kids check-out Mom on Dealz Kid Corner to keep your child entertained for less.
Scrabble Crafts:
#1.  Scrabble Coasters
Materials:
Scrabble Letters
Cork Board

Mod Podge
Scissors
Directions:
1.  Decide how many scrabble pieces wide you would like your coasters.  I chose 5.
2.  Lay the pieces out on the cork board and trace them to ensure the correct measurements.
3.  Cut the cork board and cover it in Mod Podge.
4.  Lay the Scrabble letters in the order you'd like.
5.  Cover with Mod Podge and allow to dry.
6.  To further protect the bottom of the coasters, we covered that in Mod Podge as well.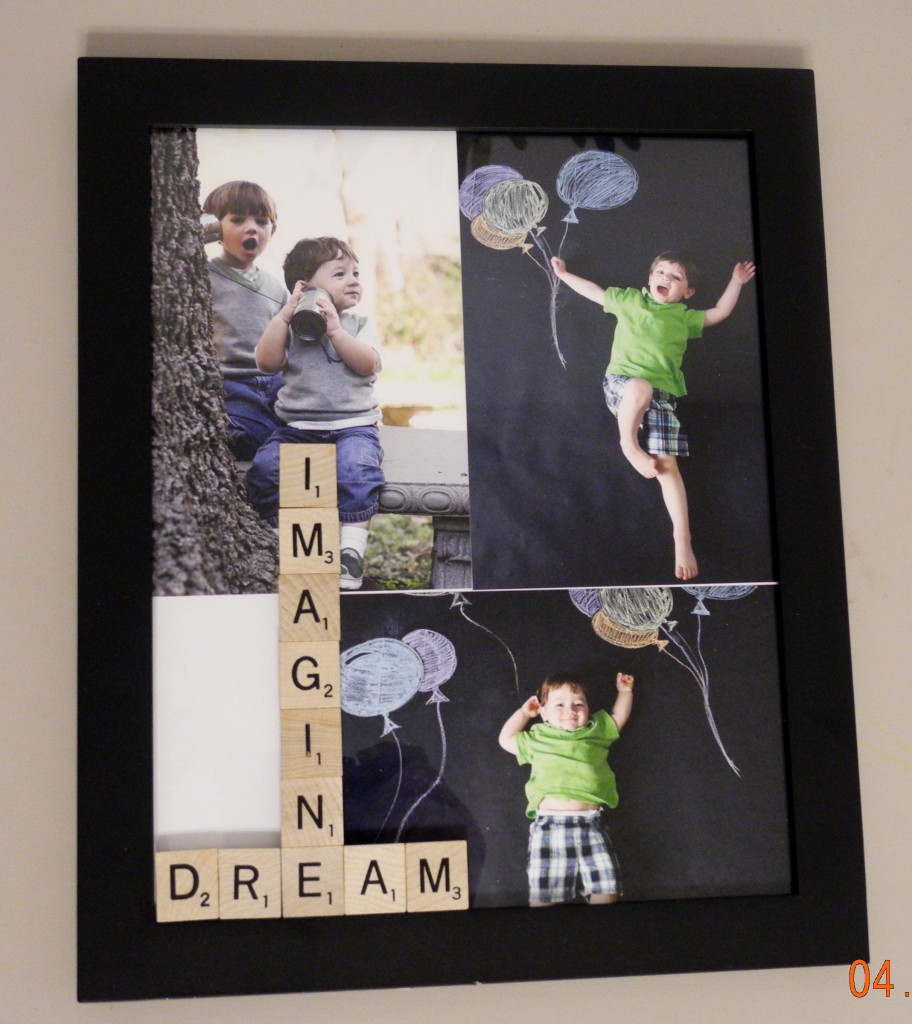 #2 Scrabble Photo Frame
Materials:
Photo Frame
Scrabble Letters
Picture (s) of Your Choice
Glue
Directions:
1. Arrange desired picture(s) in the frame.
2. Decide on phrase or phrases.
3.  Glue letters on the glass of the frame.
Educational Activities:
Language Arts: 1.  I chose to make the coasters using letters of family member names and sight words.  This way Will can recognize his most important words.  2.  Have your child create other words using the left over letters.  If they are not able to do words, just review letter sounds using the game pieces. Scrabble is obviously a wonderful language arts game.
Math:  Add the "score" of your coasters and frames by having your child add the numbers together of your created words.  If they are more advanced, have them multiply the numbers.  If they are younger, simply have them ID the numbers on the tiles.