Today my family and I were lucky enough to be able to see The Jungle Book in Dolby Cinema at AMC Prime Hampton. We were extremely impressed at the quality of the theater. It was such a great experience!
The sound quality of the movie, because of the way the theater is set up, was out of this world. You can see in my 2nd and 3rd picture below – everything that is lit up red, is a speaker!  The seats vibrate along with the movie (we felt every lion's roar, every clap of thunder, every rock slide down a mountain!) but at the same time, were extremely comfortable. Not to mention the fact that they recline and you have complete control over your leg rest and headrest. The controls are located on the armrest and they are very easy to understand. The armrests also fold all the way up, which is a plus for little ones who like to be close to their parents!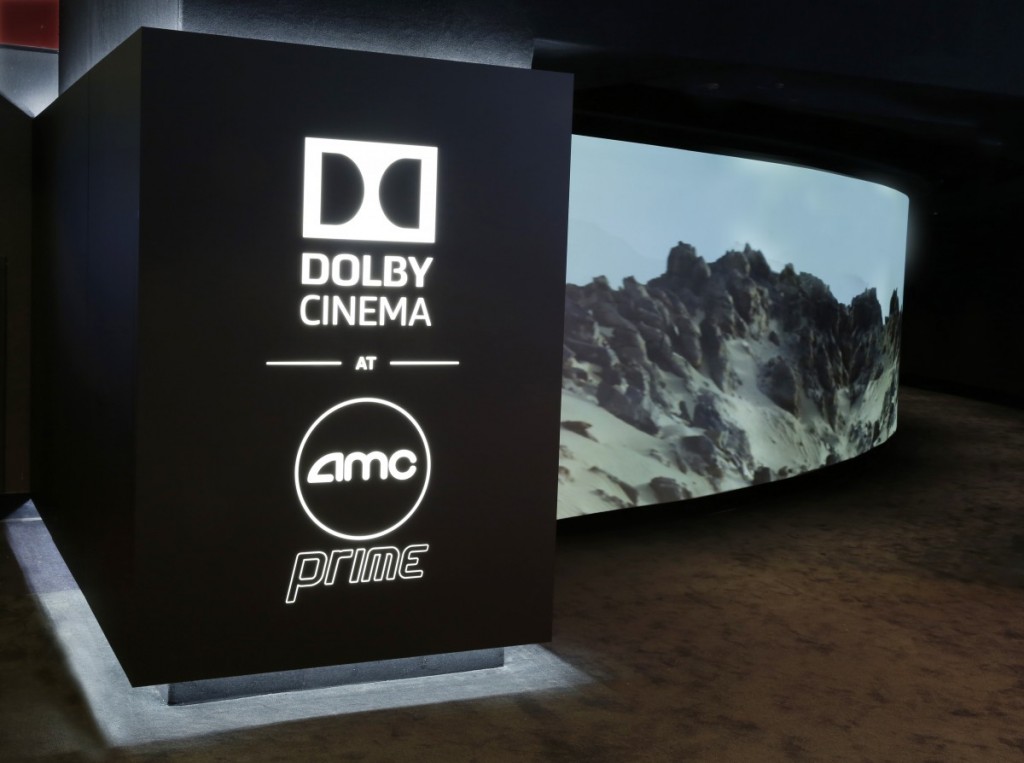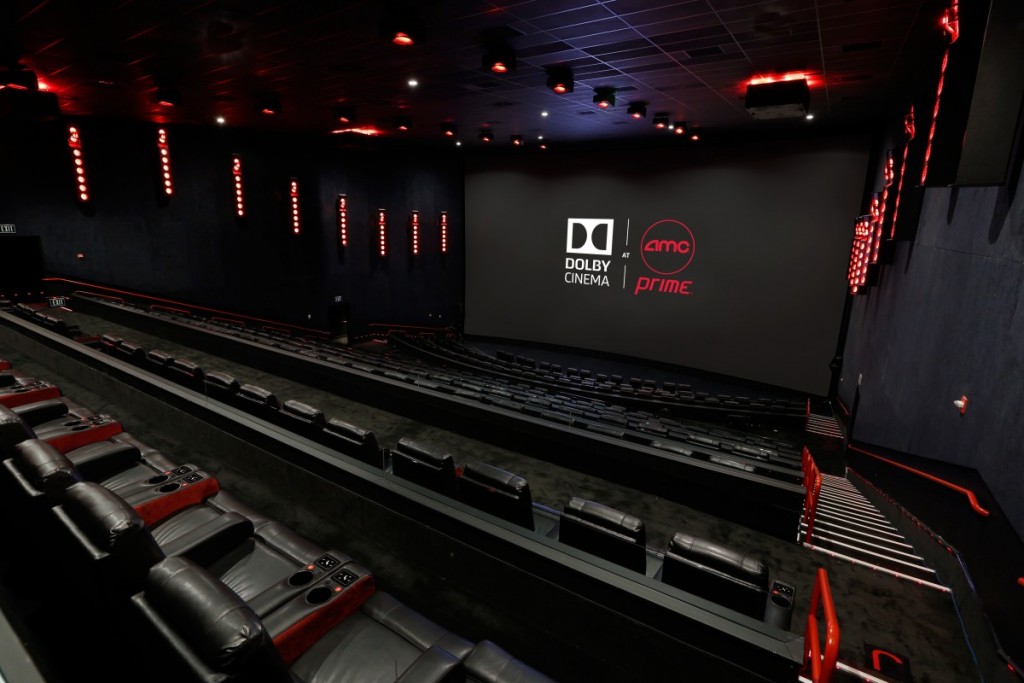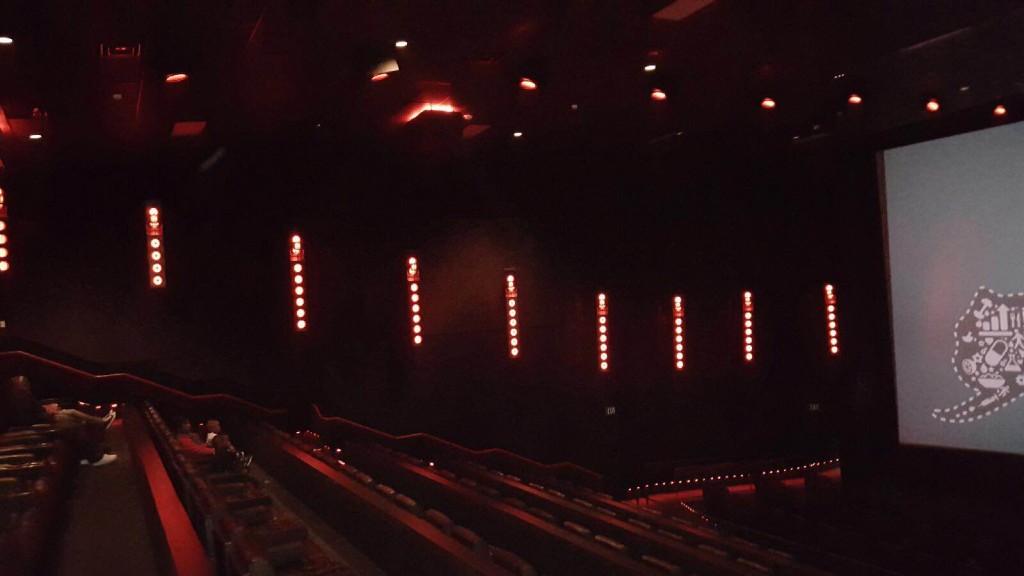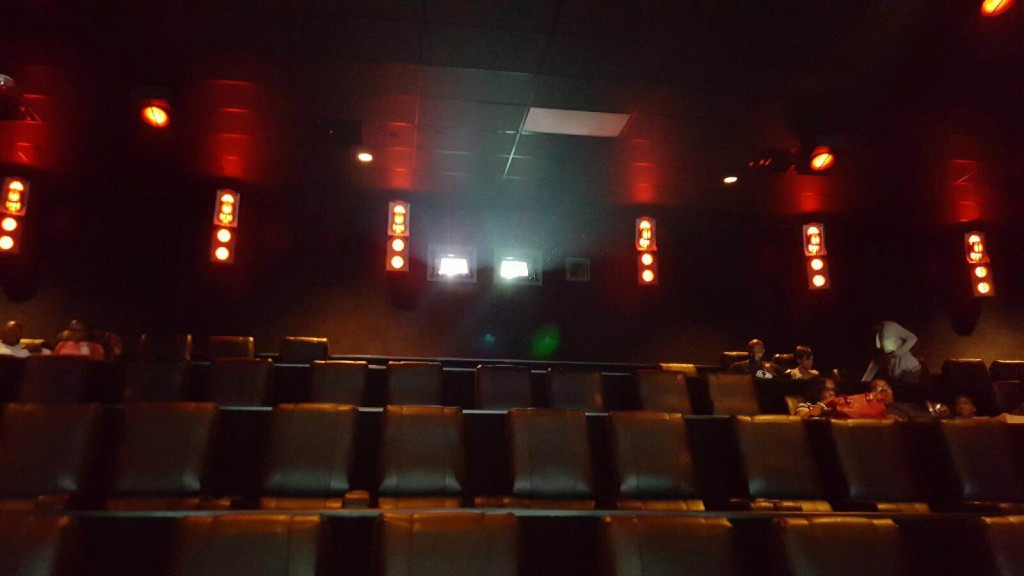 Here's a bit more about Dolby Cinema at AMC Prime:
Dolby Cinema delivers the total cinema experience. It combines powerful image and sound technologies with inspired cinema design to make every visit a completely captivating cinematic event. Dolby Cinema includes Dolby Vision—a state-of-the-art authoring and playback imaging technology that enables the cinema to bring the story alive on screen. Outfitted with Dolby Atmos, Dolby Cinema transports audiences into the movie with breathtakingly real sound that fills the cinema and flows all around them.
Now, let me tell you about The Jungle Book. As I mentioned in my previous post, my husband was SO excited to see this movie. He said it was everything he thought it would be! He and his family were big Disney movie watchers growing up, so he was excited to see how a live-action version would play out. The verdict – it was very impressive! Our favorite parts were, of course, with Baloo the Bear. He added a touch of comedy to this version just as he did in the original.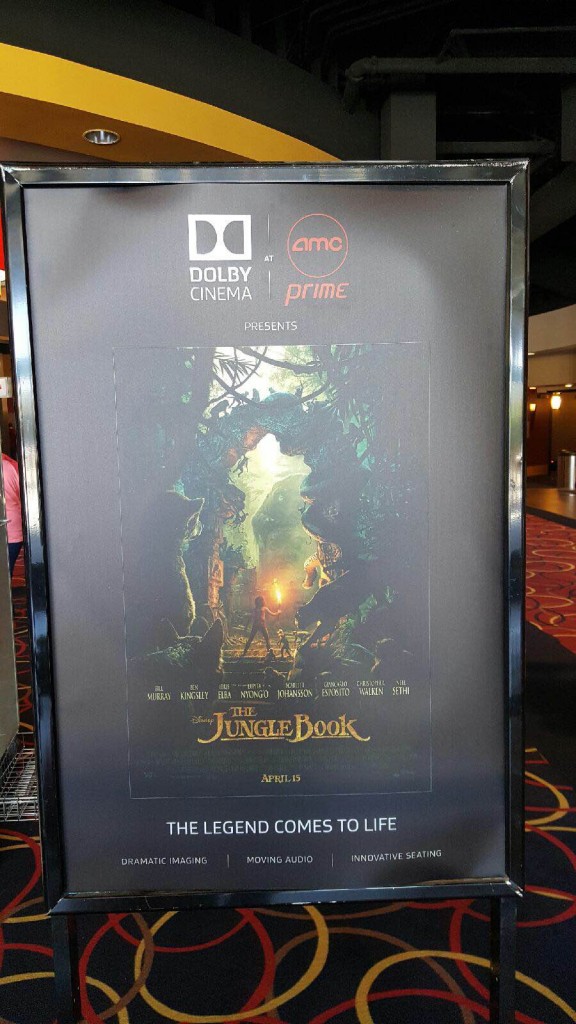 I had heard a review on the radio the other day that there were moments of intense peril that might make parents reconsider taking their younger children. The reviewer recommended not taking children younger than 9 or 10. This was actually my 3 year old daughter's first movie-going experience. I used my own parental judgement – she is fearless and loves scary things like monsters and vampires, so I figured she would be okay. In my opinion, there were a few tense moments (such as characters falling or being trapped, etc) and there was one VERY intense fight scene between the animals towards the end of the movie, but it is rated PG, so as with anything, the best thing is to use your judgement because only you know your child.
All in all, we all really loved the movie and the experience overall. It was so nice to sit in big, comfortable, reclining seats and enjoy ourselves. If you haven't seen a movie in Dolby Cinema, I highly recommend it. And if you haven't seen The Jungle Book yet, here is a preview:
If you want to go see The Jungle Book in the same format I did, here's a list of theaters around the country that it is being shown in:
Arizona
AMC Desert Ridge 18
California
AMC Burbank 16
AMC Century City 15
AMC NewPark 12
Georgia
AMC North Point Mall 12
Illinois
AMC Hawthorn 12
Missouri
AMC BarryWoods 24
New York
AMC Empire 25
New Jersey
AMC Garden State 16
Nevada
AMC Town Square 18
Texas
AMC Deerbrook 24
AMC Willowbrook 24
AMC NorthPark 15
Virginia
AMC Hampton Town Centre 24
Washington
AMC River Park Square 20
Washington D.C.
AMC Tysons Corner 16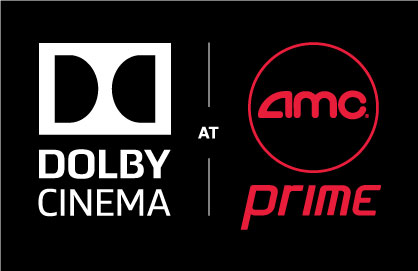 Get social:
Like THE JUNGLE BOOK on Facebook: https://www.facebook.com/DisneyJungleBook 
Follow THE JUNGLE BOOK on Twitter: https://twitter.com/TheJungleBook
Follow THE JUNGLE BOOK on Instagram: https://instagram.com/disneythejunglebook
Follow THE JUNGLE BOOK on Pinterest: https://www.pinterest.com/disneystudios/the–jungle–book/
Follow THE JUNGLE BOOK on Google+: https://plus.google.com/112416455929607370682/posts
Visit Walt Disney Pictures on Tumblr: http://disneystudios.tumblr.com/
Follow Walt Disney Pictures on YouTube: https://www.youtube.com/user/DisneyMovieTrailers
THE JUNGLE BOOK is now in theatres everywhere in 3D, RealD 3D, and IMAX 3D!
Disclosure: This post is sponsored by Dolby Cinema™ .  All opinions are 100% my own and may differ from others. #JungleBook #DolbyCinema #ShareAMC