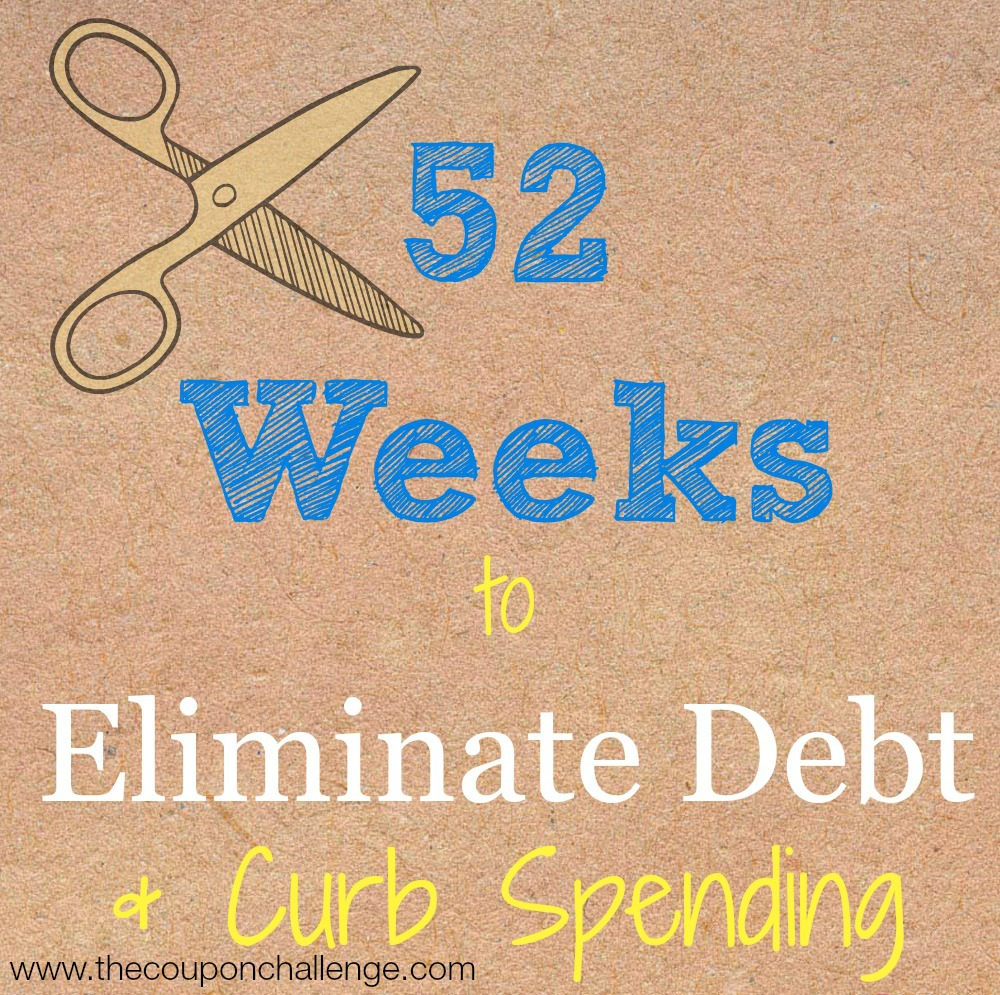 You are reading Week 16 of 52 Weeks to Eliminate Debt & Curb Spending.  Please read the overview here to learn more about the series & get your FREE financial planner.  If you just joined us, please start with week 1.
This week in our journey to get rid of debt, we want to look at understanding how your spending habits affect your debt. For even the savviest person, debt can creep up quickly and unexpectedly. While it isn't always the case, your spending habits can be the reason you have found yourself in debt.
Do you feel the pressure to keep up with others? Whether it is going out to lunch with the rest of the work crew, or buying the latest video game system for your kids for Christmas – peer pressure can hurt you. Many people simply find it difficult to live within their means and not spend when they want to keep up with their peers.
It can be tough for anyone to overcome the desire to fit in with brands, products, status and the symbols that come with it. One way to battle this mentality is to keep your eye on the big picture,  the end prize, no debt. Getting rid of debt and creating some financial freedom can help you to remember that immediate gratification only lasts until the next "must have" item comes out.
Are you someone who falls victim to convenience purchases? For busy families where both parents work outside the home, kids are involved in school projects and activities it can be easy to fall victim to things like convenience foods, crafts for school events and more. The drive thru can quickly become a trap for many families that zaps your budget quickly. Even just one drive thru meal a week for a family of four can add up to well over $100 in expenses. Meals cooked at home instead could be as low as $25. That is $75 toward debt you are wasting.
Your spending habits will affect your debt and your debt resolution. As you desire to pay off debt and find some financial security you must maintain focus. Look at what your end goals are and evaluate what drives you to make a purchase.
Week 16 Challenge:
Take a good look at your habits and why you spend the way you do.  You can even go as far as asking close friends and family how they view your habits.  What can you do to change these habits?  Having someone to talk with or be accountable to help as well.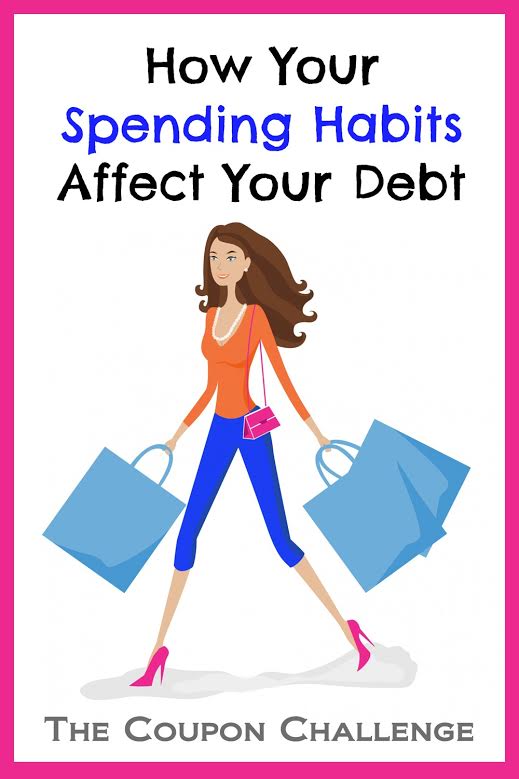 Disclosure:  I am not a financial adviser nor do I have formal financial training.  All articles are for informational purposes only and should not be interpreted as financial advice or consultation.  Please consult your account and/or financial adviser before making changes to your finances.  All situations are different, so please consult a professional to determine your individual needs.