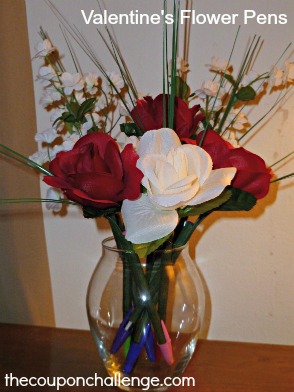 Valentine's Day Gift Ideas Under $10!!
In my previous post I showed you how to make a Valentine's Day Wreath.  Now I will show you how to make these adorable Flower Pens with the leftover flowers from the wreath.  These are Super Simple to make! These would make a great gift for a child's teacher or a secretary or practically anyone on your list.
Here are the supplies you will need: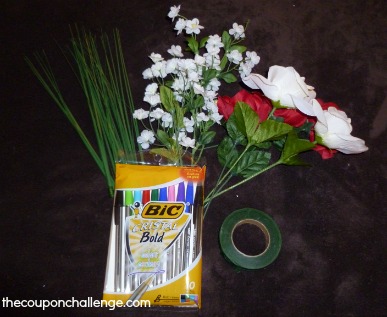 (1)  Leftover flowers from the Valentine's Day Wreath
(2)  Floral Tape (this can be purchased at the Dollar Tree; I already had some on hand)
(3)  Pens (these were pens I had picked up for free after coupon)
(4)  Vase (if you like or you can just tie them together with a ribbon/bow.  I pick up vases and baskets at thrift stores to have on hand for when I make gifts like these.)
Instructions: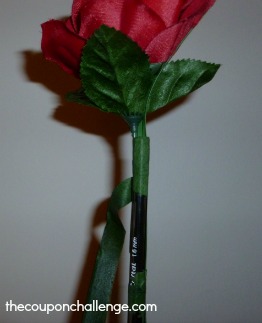 All you need to do is hold the flower stems and the pen together. Then, starting at the top of the pen, wrap with floral tape about 3/4 the way down the pen, making sure to cover the flower stems completely.  When wrapping you will want to pull the floral tape tightly and around the pen and flower at a downward spiral.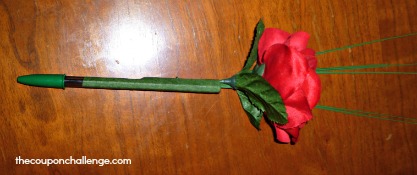 What are your Valentine's Day Gift Ideas?
You may also like these Kid Valentine Crafts