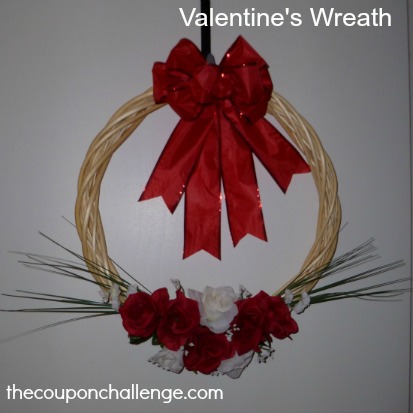 Homemade Valentines Wreath for less than $10!!
Here is a simple homemade Valentines wreath that you can make with all of the supplies bought at the Dollar Tree!  Yes, I said the Dollar Tree!  Crafts don't have to be expensive to be beautiful!
Here are the supplies you will need: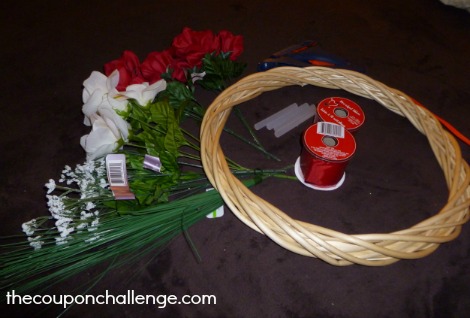 (1)   4 Bunches of artificial Red and White Roses  $4 (2)   1 bunch of artificial Baby's Breath  $1 (3)   1 bunch Green grass  $1 (4)   Wreath  $1 (5)   2 Rolls of Wire Edge Ribbon  $2
Total cost $9.00
You will also need: Hot Glue Gun w/ glue sticks Wire Cutters Floral wire-for the bow *****Most crafters already have these, but if you don't, you can also get these at the Dollar Tree.
Instructions:
(1)  First you will want to cut all you flowers and grass apart so that they are individual. (2)  Then cut the stems of each of the flowers to about 1 1/2 inches long.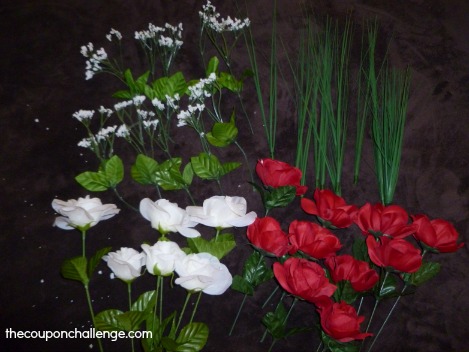 (3)  Next hot glue the flowers in place as shown in the photo.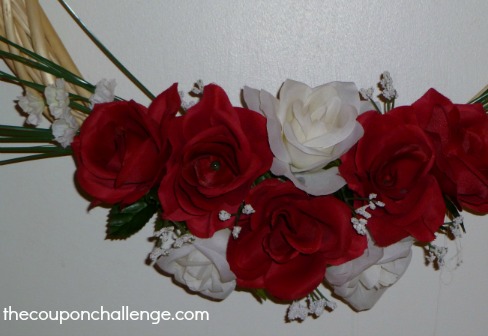 (4)  Make your bow and attach to the top of the wreath with the floral wire.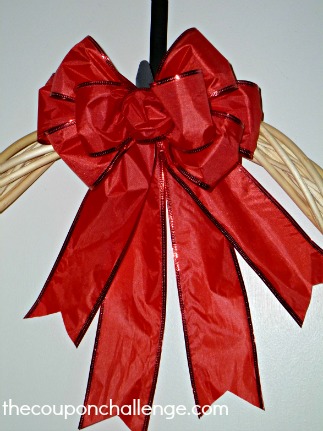 Make sure to take a look at my next Valentine's Day Craft post, Flower Pens – Valentine's Day Gift Ideas.  I show you how to make Flower Pens with the leftover flowers from the wreath.  These would make a great gift for a Teacher or Secretary.  You will get 2 great craft projects for under $10. Now that's Frugal!  😮
Have you ever made a Homemade Valentines Wreath?