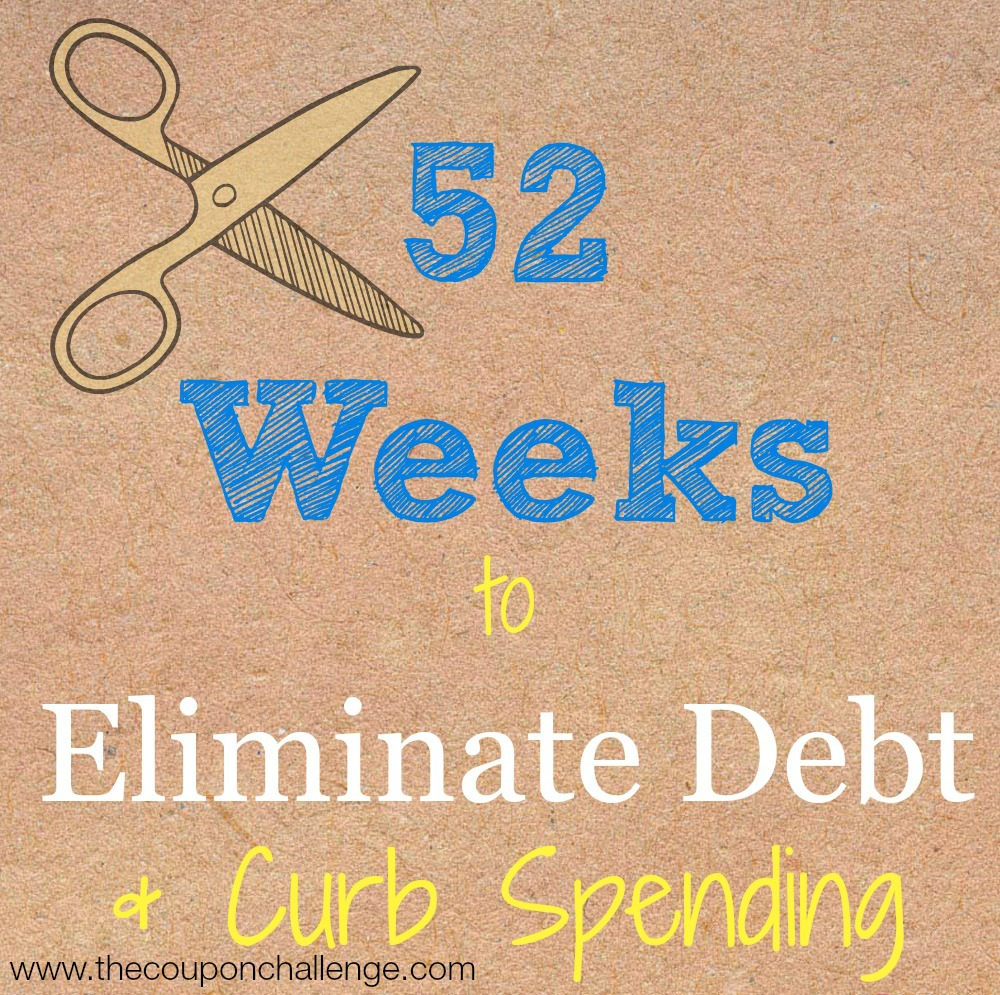 You are reading Week 10 of 52 Weeks to Eliminate Debt & Curb Spending.  Please read the overview here to learn more about the series & get your FREE financial planner.  If you just joined us, please start with week 1.
If you are in debt, at some point you may have asked yourself the question, is bankruptcy ever a good choice?
I hope to be brutally honest this year in our dealings with getting rid of debt. I want to give you quality information and tips on how to get yourself out of debt, but that also includes the nasty B word – bankruptcy.  It's a tough decision to make – whether you should simply choose bankruptcy to solve your financial problems.
Is Bankruptcy Ever A Good Choice?
While I wish that nobody ever would face the very thought of bankruptcy, it is a reality that must be dealt with. I know someone that filed for bankruptcy.  I was shocked to say the least, but sometimes people feel it's their best option.
Sometimes when individuals get too far in over their heads, they struggle to find any other reasonable way to pay back their debt without this method. We are going to look at a couple specific things that may mean you should entertain the idea of bankruptcy.
IF you are in either of these situations or feel like bankruptcy is your only option, I urge you to seek professional guidance from a reputable company.   Don't fall for the TV ads that make things seem so easy.  Speak to a professional and let them guide you through debt relief.  Whatever that road may be.

Are you facing repossession? Are you so far behind on payments that you are facing a vehicle being repossessed? While this isn't the worst financial burden, it can be a huge blow to an already tight income & your confidence of ever getting out of debt. If you are struggling to make ends meet and pay your regular payments on your vehicle, then you are going to be put in a place of potentially losing your vehicle and means of transportation. No transportation means you won't have income. This cycle is one that can be very difficult to overcome. For some, filing bankruptcy could help stop the debt and start over with a more reasonable payment to pay it off and keep their vehicle under provision of a trustee within a bankruptcy case.
Are you facing foreclosure? Nobody wants to lose their home.  It is especially tough when you have but years into paying for a home. Foreclosure can put you not only on the streets, but in numerous court issues and legal responsibilities depending on the initial agreement for your mortgage. A foreclosure is a huge problem to face, and can be handled easier under a bankruptcy. Much like covering your vehicle provision in a bankruptcy clause, a home can be included and negotiated to a manageable payment through your bankruptcy trustee.
I will never recommend bankruptcy as a good option, but we must not rule out that it is indeed an option for those who are in severe debt.  While the things above are severe, they are not without opportunity to overcome. In fact, next week we will look at some specific things you can do to avoid bankruptcy even when it seems to be impossible to get out from under severe debt. Bad debt is not the end of the line. This year I hope to help you not only start on your journey to get out of debt, but avoid things like bankruptcy hurting your long term credit.
Week 10 Challenge:
If you feel like bankruptcy is your only option, state researching financial advisers in your area and ensure all your financial paperwork is on hand.  Schedule an appointment (or two) and let someone with experience help navigate you through these tough times.
Disclosure:  I am not a financial adviser nor do I have formal financial training.  All articles are for informational purposes only and should not be interpreted as financial advice or consultation.  Please consult your account and/or financial adviser before making changes to your finances.  All situations are different, so please consult a professional to determine your individual needs.