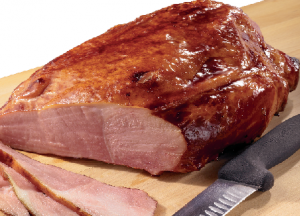 Reminder – one week left to order (while supplies last!)
I just picked up my Chicken order from Zaycon Foods this afternoon and now they are holding a Ham and Bacon event!  Orders must be placed by Wednesday, November 07, 2012.  The chicken did sell out. If you wan the bacon or ham, I would order how.  Don't forget that buying in bulk is a great way to save money!
I haven't tried the Ham or the Bacon but have been highly satisfied with both the chicken and ground beef.  you can read my review of Zaycon Foods Chicken here to learn more aout the company.
~The Carve Master Old Fashioned Ham~
20 lb. case ONLY $3.29 lb

This Ham is made from fresh outside muscles only, for excellent flavor and texture, slow smoked with real apple wood to give the ham a unique
true smoked flavor.
With less than 10g of fat per 100g the USDA has approved this ham as LEAN, with this specialcure there is no MSG, this ham is completely boneless, meaning higher yields and easily carved
from end to end.
 The Ham is packaged by the case this includes two 10lb hams that are individually vacuum sealed and has guaranteed freshness up to 100 days.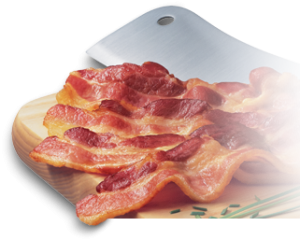 ~Fresh Hickory Smoked Bacon~
30 lb. case ONLY $3.29 lb
This bacon has had the same award winning cure since 1959, cured for a minimum of 24 hours, and hickory smoked for at least 7.5 hours, the smoking process includes only actual hardwood chips burned in the stocker, this creates the color and flavor that makes this cure so special, in addition to color and taste our bacon has been carefully hand trimmed from each belly for consistent sizing. Bacon is packaged in two 15lb boxes bringing the case total to 30lbs.
Newport News, VA Ham and Bacon Event
Thursday, November 08, 2012
9:00 am – 10:00 am
Suffolk, VA Ham and Bacon Event
Thursday, November 08, 2012
3:00 pm – 4:00 pm
Virginia Beach, VA Ham and Bacon Event
Thursday, November 08, 2012
12:00 pm – 1:00 pm
Make sure to 
sign up
(if you're not already) so you can be notified when the next event takes place.   This is the first time ham has been offered in our area.  If you've tried the bacon, please let us know.