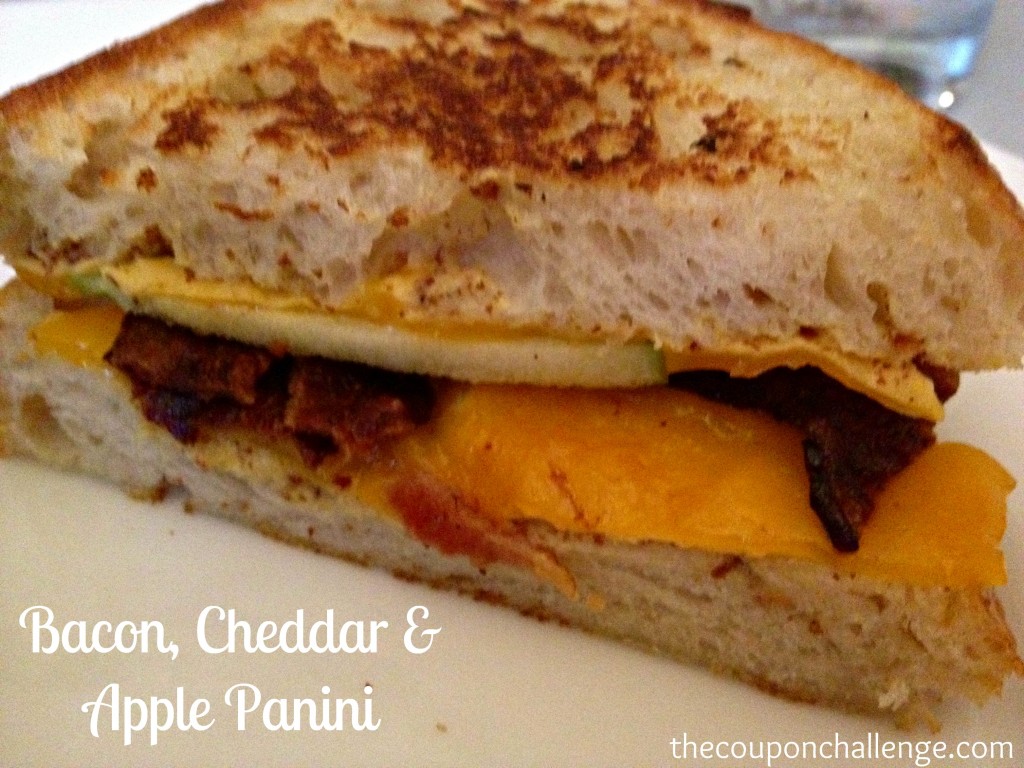 A Bacon, Cheddar & Apple Panini was the final addition to our dinner plate at "Home Cooking New York" during the SUPERVALU Essential Foods for Every Season Event. I had never considered putting an apple on a sandwich but it turned out to be a pretty good combined well with the Edamame & Spinach Dip, Watermelon & Prosciutto Salad & Mock Mojitos.
Make sure you slice the apple nice and thin.  I would use less Horseradish Mustard next time since it can be a bit overwhelming.
Bacon, Cheddar & Apple Panini
Active Time:   20 minutes
Total Time:  20 minutes
Amount:   4 servings
Ingredients:
¼ cup Essential Everyday™ Horseradish Mustard
8 slices Vienna bread
8 slices Essential Everyday Deli Style Mild White Cheddar Cheese
8 slices Essential Everyday Bacon, cooked
1 cup thinly sliced Granny smith apples
Directions:
Spread mustard over 4 slices of bread.
Top each slice of bread with 1 slice cheese, 2 bacon slices, ¼ apple slices, 1 slice of cheese and remaining slices of bread.
Spray a preheated Panini grill with cooking spray.  Place sandwiches on grill; spray tops of sandwiches with additional cooking spray.  Grill until bread is golden brown and cheese is melted (about 5 minutes).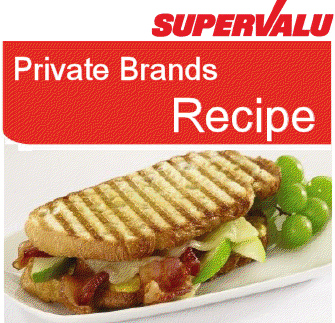 See More Recipes from my #EEinNYC Trip:
Mock Mojitos Recipe
Shrimp Tacos with Mango Avocado Salsa Recipe
Veggie Pita Pizza Snacks Recipe
Edamame & Spinach Dip Recipe
Watermelon & Prosciutto Salad Recipe
~Bacon, Cheddar & Apple Panini Recipe
Snickerdoodle Peach Ice Cream Sandwiches Recipe
**All recipes were developed by Genie Nicholas, SUPERVALU's culinary manager.