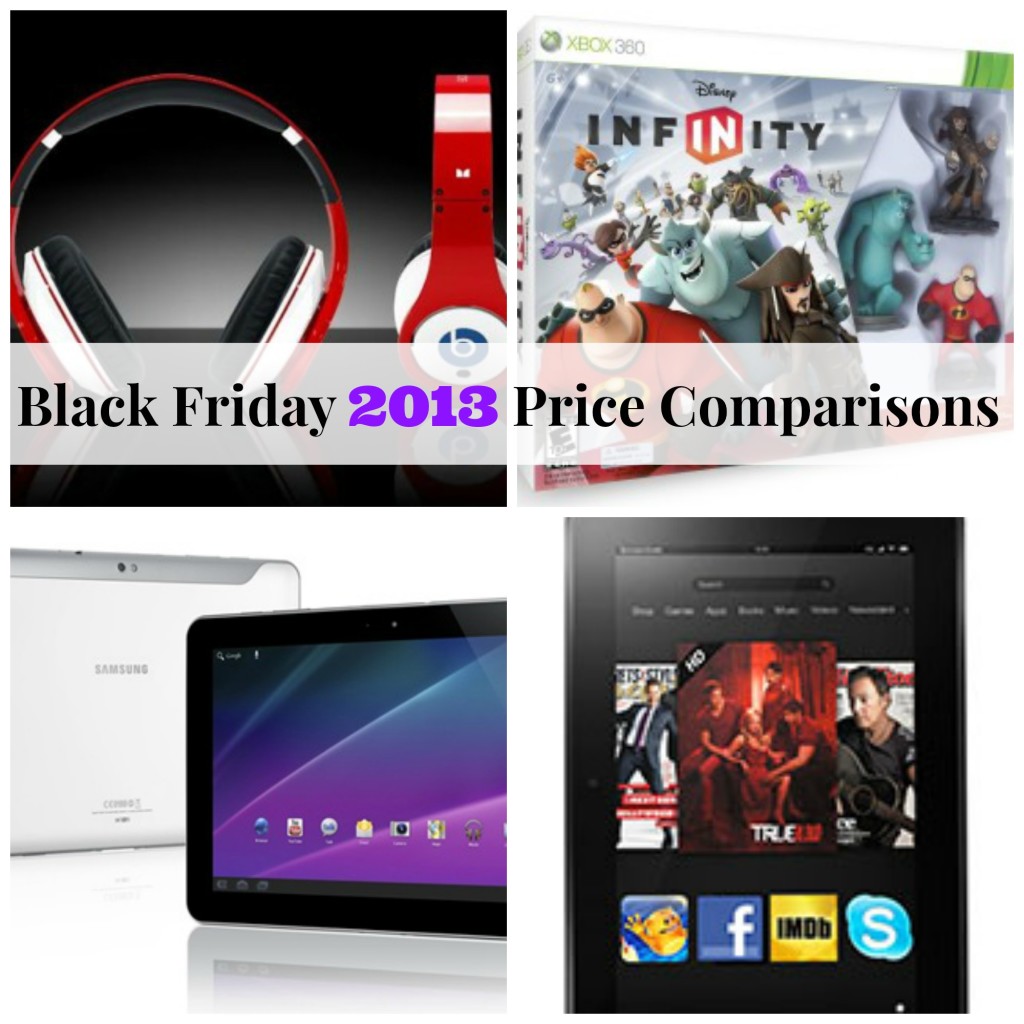 I'm working hard to do price comparisons from all the released Black Friday Ads on the products that you want to purchase this year.  When you know which stores have the best price, it can help you build a better Black Friday shopping strategy to save time and money!
See all the 2013 Black Friday Ads here
Below is a list of the Black Friday 2013 Price Comparisons:
Find out What Time will Stores Open on Black Friday 2013 & What Stores Will Offer Online Black Friday Shopping.