If you need a fun and simple craft for a your child's Valentines party or to pass out to grandparents and neighbors this candy filled Love Bug Valentines Craft is for you. It is also super inexpensive and makes you look totally green since its made from recycled toilet paper rolls, and scrap paper- use scrapbook, construction, or you can even pick up a roll of cute wrapping paper from the Dollar tree.
You can make them all look alike or make every one unique to match the recipient. This craft is great for boys or girls as you can create in traditional Valentine's colors or any color scheme your child likes.
Don't want to use candy?  Fill your love bug with pencil erasers, small balls, stickers, mini nail polish, chap stick, the ideas are endless!  I like looking in the Dollar Spot at Target for filler ideas.
Valentine crafts for kids to send: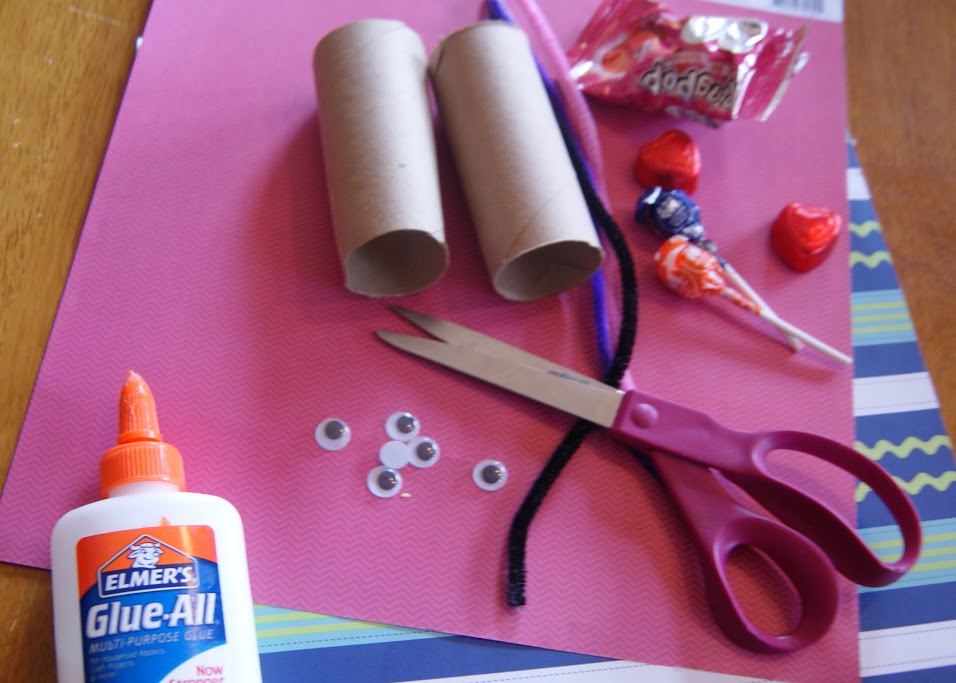 Supplies Needed:
Scrapbook or Wrapping Paper
Empty Toilet Paper Rolls
pipe cleaner, cut in half
Clear tape
Scissors
Sharpie
Loose,small, individually wrapped candy
Directions: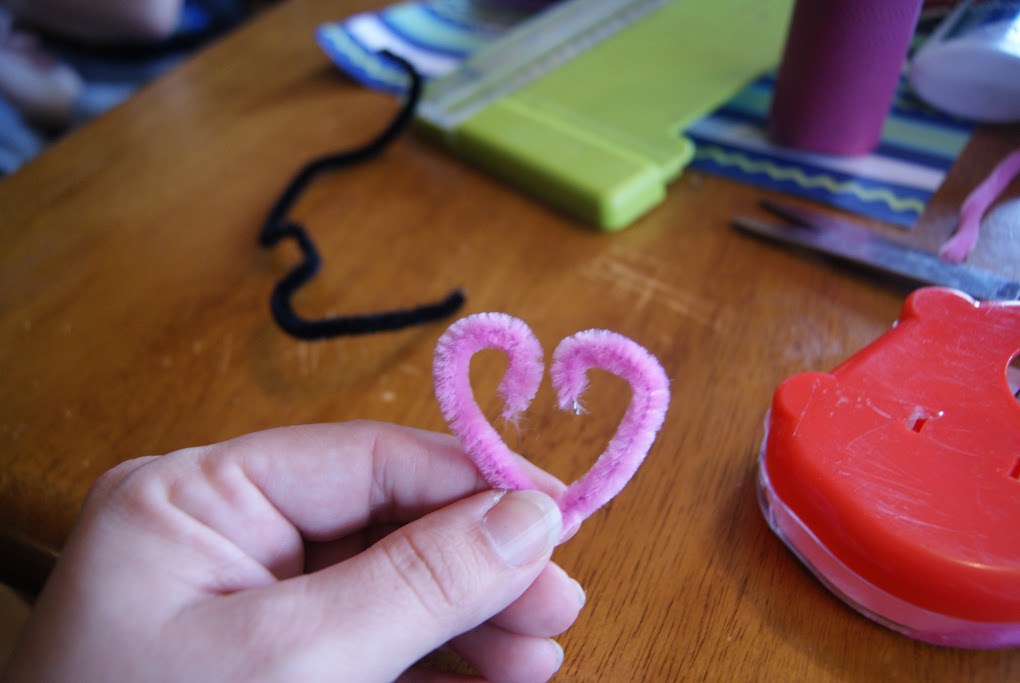 Bend pipe cleaner in half, roll the ends around your pinkie or a pencil to resemble and antennae, set aside for later.
Cut a rectangle of paper 5"-6" long, cut into an oval, or cut inward from corners-cutting out a triangle like the end of a banner, to make wings for your love bug, set aside.
Cut paper to 6" tall by 7 1/2" wide
Place toilet paper roll in the center and wrap paper around, securing with tape in the back.
Fold paper inward on bottom as if wrapping the end of a gift box, seal with tape.
Set roll upright press pen into the roll to flatten bottom wrapping.
Fill roll with small, individually wrapped candy and your love bug printable tag.
Fold paper at top of roll inward on the sides as if wrapping a gift box.
Place antennae on top of folds and tape down.
Fold paper in other direction over top of antennae.
Glue on google eyes, and wings.
Use a sharpie to create details like a mouth.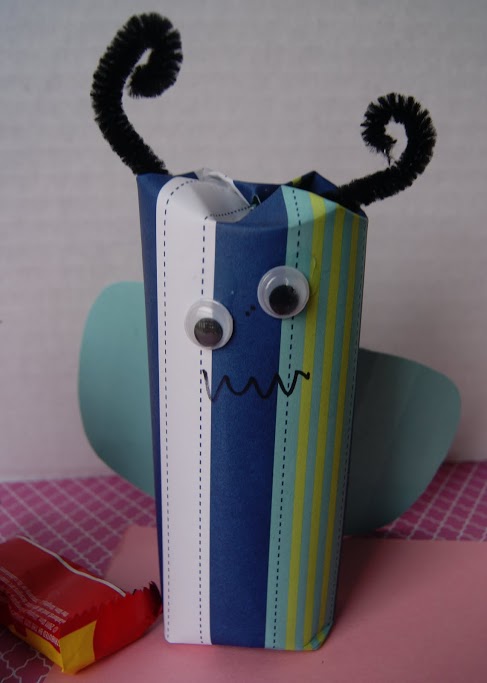 Enjoy these Valentine Crafts for Kids to Send!
You might also like Valentine's Day Wreath for less than $10 or Be My Love Bug – Homemade Valentines Idea!