Can You Stack Coupons?
"Stacking" coupons is one of the great secrets of saving with coupons.  Once you realize that stores will allow you to use both a store coupon AND a manufacture coupon on 1 item, the whole world of coupons seems a bit brighter.  Why?  Because you have now essentially doubled your savings!
Now, not all stores allow "coupon stacking" and not all stores even offer store coupons.  The popular chains do; however,  have this wonderful note in their coupon policies.  This week, we will look at your favorite stores that allow coupon stacking.
Before we more forward, it is important to note that you can't use 2 manufacture coupons on 1 product.  I am discussing using a store coupon (see post here) with a manufacture coupon.  You must also follow any restrictions set forth by the manufacture or the store.
Coupon Stacking Example:
Buy 1 Trix Cereal @ $2.50
Use $1/1 Trix Manufacture coupon
Stack with $1/1 Trix CVS store coupon
Final: $0.50 each after coupons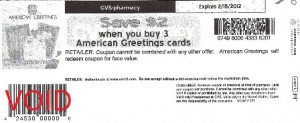 CVS
According to the CVS Coupon Policy:
CVS/pharmacy accepts one third-party manufacturer coupon and applicable CVS/pharmacy coupon(s) for the purchase of a single item, unless prohibited by either coupon offer.
Make sure to always scan your Extra Care Card at the Magic Coupon Kiosk before shopping.  You might be surprised with an unexpected store coupon or free offer.  You can also print CVS coupons online.

Rite Aid
According to the Rite Aid Coupon Policy:
More than one coupon can be used on the purchase of a single item under the following conditions: o All coupons match the item being purchased. o The total of the coupons is equal to or less than the selling price of the item before sales tax.

No more than one "48" Rite Aid Valuable coupon, one "49" Rite Aid Manufacturer coupon, and one "5" Manufacturer coupon can be used on a single item. Rite Aid may accept up to 4 identical coupons for the same number of qualifying items as long as there is sufficient stock to satisfy other customers within the store manager's sole discretion.
Rite Aid is the exception that will allow 3 specific coupon types per item.  A "48" RA store coupon, a "49" RA store coupon and a "5" Manufacture coupon is allowed per item.  You can triple the savings!

Target
According to the Target Coupon Policy:
Target accepts one Manufacturer Coupon and one Target Coupon for the same item (unless prohibited by either coupon).
Target offers store coupons in the weekly newspaper coupon inserts, mobile coupons, on the Target website and in-store.  You can now TRIPLE STACK at Target by using Target Cartwheel.  If you're not familiar with Target Cartwheel, you can learn more here.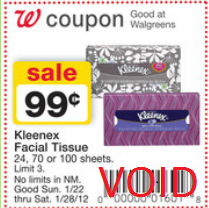 Walgreens
According to the Walgreens Coupon Policy:
When purchasing a single item, Walgreens accepts one manufacturer coupon and applicable Walgreens coupon(s) for the purchase of a single item, unless prohibited by either coupon offer.
Walgreens offers store coupons in the monthly coupon booklet found in-store and in the weekly sale flyer.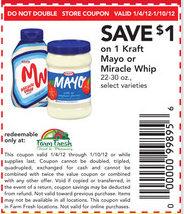 Farm Fresh (my local grocery store)
The Farm Fresh Coupon Policy does not make specific mention to coupon stacking.  I've spoken with local store employees that have confirmed that they do allow 1 Farm Fresh store coupon to be combined with 1 Manufacture coupon as long as neither coupon prohibits it.  Since this policy can be at the managers discretion, you will want to talk with your local store.
*Make sure you are familiar with your local store coupon policies to determine if Coupon Stacking is allowed.
Next Up: What is a Catalina Coupon?
See all Coupon Basics Posts