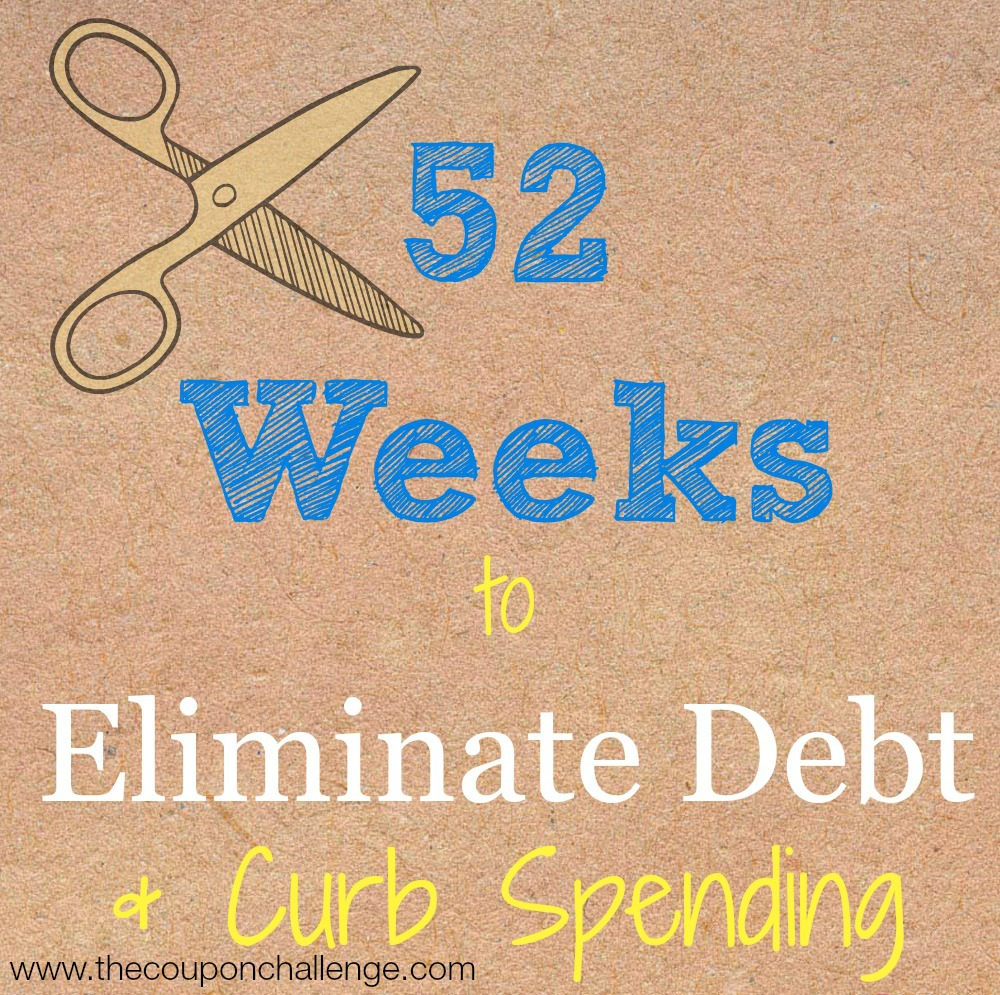 You are reading Week 52 of 52 Weeks to Eliminate Debt & Curb Spending. Please read the overview here to learn more about the series & get your FREE financial planner. If you just joined us, please start with week 1.
WE MADE IT!!!
This final week of the year, we are going to look at how you can focus on debt relief success. While we have mentioned time and again that you must maintain focus, we feel it is important to end the year on this note. Some things simply need to be repeated before they will sink in.
Don't get caught up in small failures. Give yourself break and accept that everyone will struggle in their journey at some point. We all make bad decisions, but the difference is when we work to fix those choices and not repeat the cycle. Don't allow yourself to fall back into old habits because you made one mistake. Instead focus on getting back up and making the next step a positive one.
Don't be afraid to start over. Sometimes life gets in the way and you just need to go back and start at square one again. Don't be afraid to stop in your tracks and go back to the basics of creating a functional budget and making healthy short term goals.
Keep the big picture in mind. It is so important to keep your focus on the big picture. It's not just about the short term debt relief, but about creating a truly satisfying and functional debt free life. Long term success comes from keeping the big goals in mind. When things are tough, let your focus shift to the bigger picture. Sometimes you have to look at both your short and long term goals to find success.
You have come a long way already, and there is much more to be done to secure your ultimate relief from debt. Focus this year on debt relief success. Keep your eye on the price and stop looking at just the immediate changes but the long term success you will have once you free yourself from debt.
Congratulations on a great year!
Resources – 7 Books to Help Get Out & Stay Out of Debt:
Consider purchasing or borrowing a copy of the following books to get out of debt.
Disclosure: I am not a financial adviser nor do I have formal financial training. All articles are for informational purposes only and should not be interpreted as financial advice or consultation. Please consult your account and/or financial adviser before making changes to your finances. All situations are different, so please consult a professional to determine your individual needs.