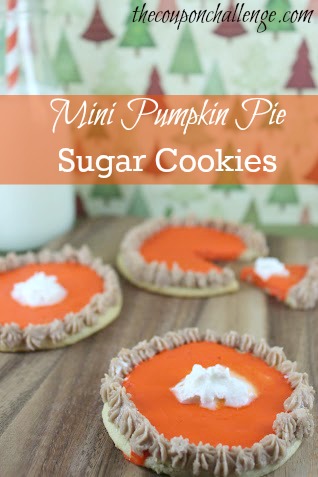 How cute are these Mini Pumpkin Pie Sugar Cookies?  Seriously they are adorable!  While these might look like pumpkin pie, it's really a sugar cookie in disguise.  YUM!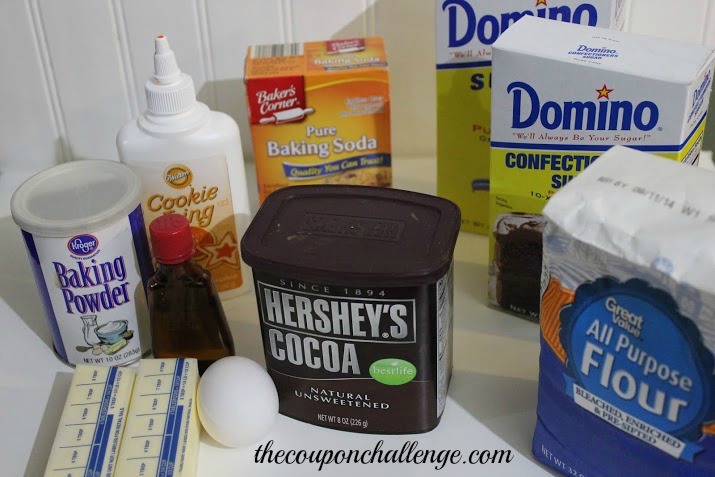 INGREDIENTS
3 cup Flour
1/2 tsp Baking Powder
1 tsp Baking Soda
1 cup softened Butter
1 1/2 cup Sugar
1 Egg
1 tsp Vanilla
Wilton Orange Cookie Icing
Can Whipped Cream
ICING INGREDIENTS
1/2 cup softened Butter
1 tbsp Milk
2 cup Powdered Sugar
1/2 tbsp Cocoa Powder
DIRECTIONS
Combine dry ingredients and set aside
Cream butter and sugar.
Add beaten egg and vanilla.
Gradually add in dry ingredients.
Take teaspoon size pieces, roll into balls and place on parchment lined cookie sheet.
Bake in 375 degree oven about 8-10 minutes (watch for edges to begin to turn lightly brown).
Leave on cookie sheet for several minutes before moving to cooling rack.
After cookies are cool cover top of cookie in orange icing.
Allow to dry.
In a large bowl, cream the butter.
Mix in the sugar one cup at a time.
Add cocoa powder and mix until color is uniform.
Beat in the milk mixing until fluffy.
Transfer icing to a piping bag.
Refrigerate to firm.
Pipe a ring around the cookie to look like crust.
Put a tiny dollop of whipped cream in center of cookie.
Looking for more recipes? You may also like these Candy Corn Shortbread Cookies!