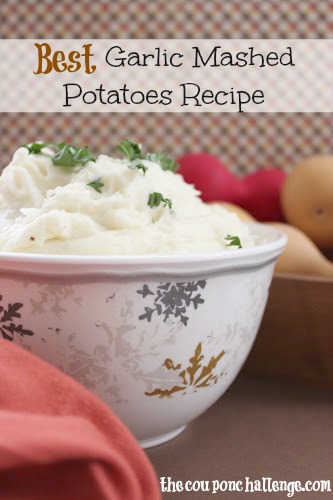 Are you looking for the Best Garlic Mashed Potatoes Recipe?  Give this one a try at your next meal and let us know what you think.
Ingredients:
4 lbs Russet Potatoes
2 sticks (8 oz) room temperature Butter
1 cup room temperature Heavy Cream
1 head Garlic
1 tbsp Virgin Olive Oil
S/P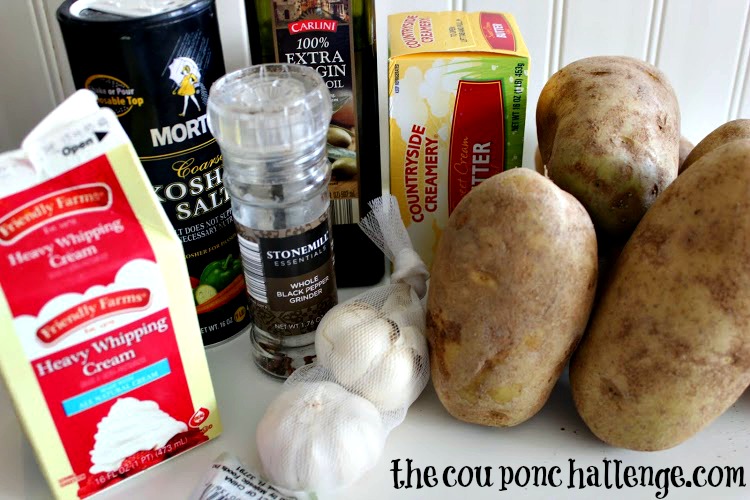 Directions:
Cut end off end of head of garlic, place in foil and drizzle with olive oil.
Close up foil and bake in 400 degree oven for 30 minutes.
Allow to cool.
Peel and dice potatoes into 1/2″ cubes.
Cover in water in large pan and boil 20 – 30 minutes, until soft.
Drain potatoes.
Add 4 cloves of the roasted garlic by popping out of their skins.
Mash potatoes with a masher until everything is pretty mashed
Add butter.
Use hand mixer to smooth out any remaining lumps.
Slowly add cream until potatoes reach right consistency.
Season with salt and pepper to taste.
(Serves 6-7 people)
Have you looked at my Green Beans with Bacon Recipe or the 50 Thanksgiving Side Dishes with 5 Ingredients or Less?