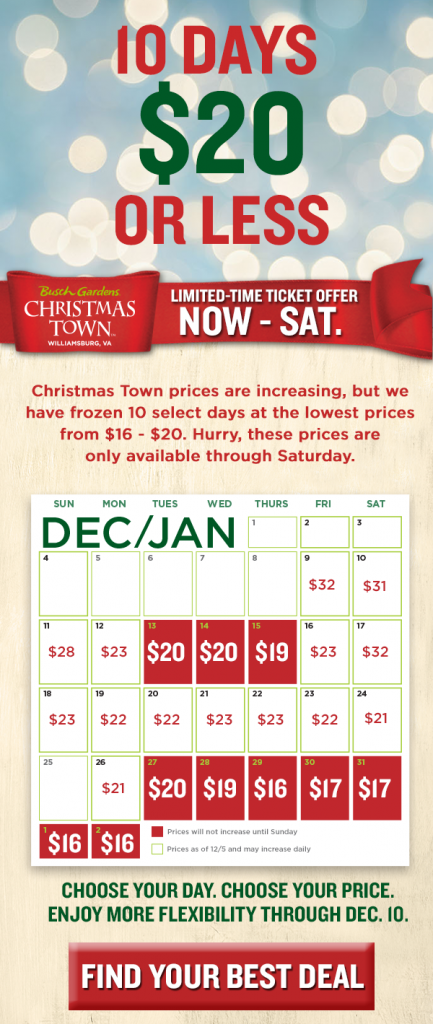 Busch Gardens Christmas Town is offering 10 select days for $20 or less.  As expected, ticket prices have been increasing.  However, Busch Gardens has blocked off 10 days that you can still pay less than $20 per ticket to enter the park – three of those days are at the low price os $16!  Don't miss out on your chance to save!
Click HERE to purchase tickets – you MUST purchase online in advance!   These prices are not available at the park.  If you purchase at the park – the price will be $38!!
This is still the best offer we have seen for 2016.
Not sure it's worth a visit?  Read my article on – Is Christmas Town Worth the Cost?