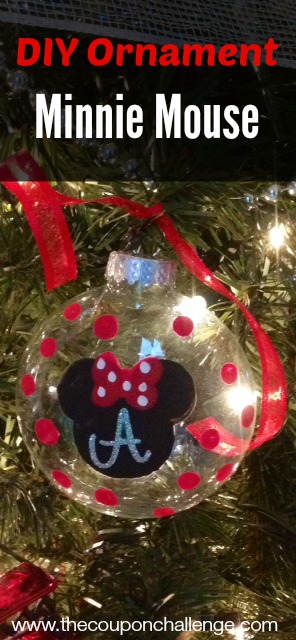 If you're a Disney or Minnie Mouse fan, you will love this craft!  It also makes a great gift for little girls who enjoy watching Minnie on TV.
This year my boys are making ornaments for family members, and since my granddaughter is a big Minnie Mouse fan, this homemade Minnie Mouse Ornament seemed like a great idea.  It was very simple to make, but does require a bit of time as you have to allow the layers of paint to dry.
You can also skip the bow and make it a Mickey Mouse ornament!