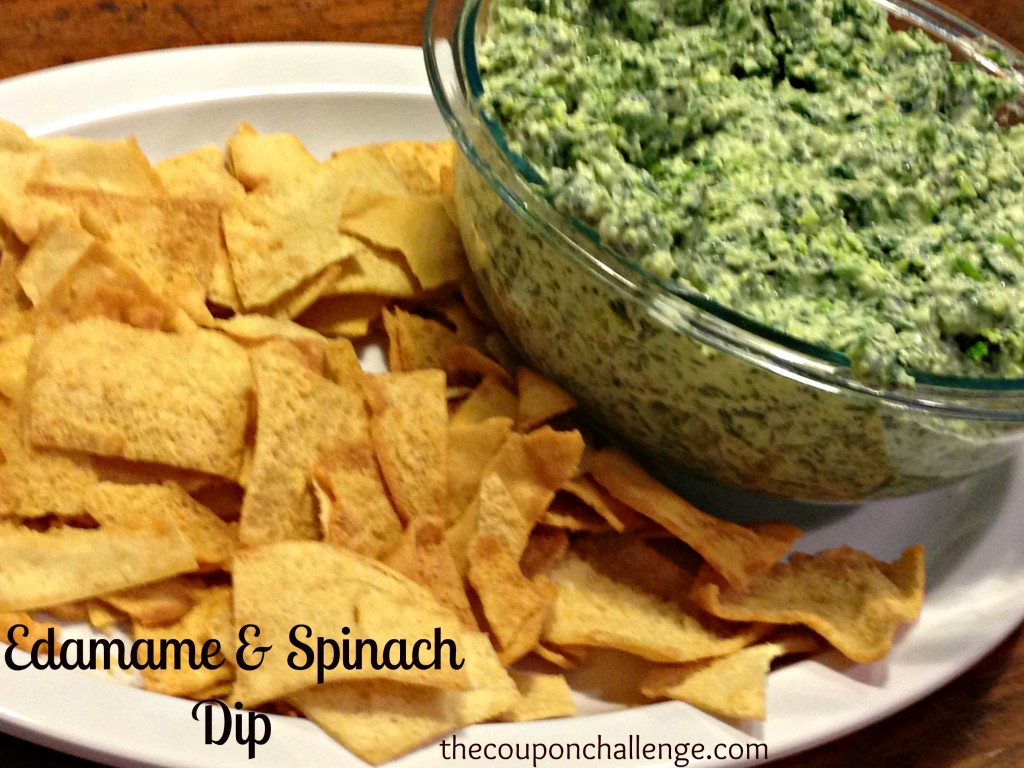 After snacking on Shrimp Tacos with Mango Avocado Salsa & Veggie Pita Pizza Snacks we started cooking our dinner at "Home Cooking New York" during the SUPERVALU Essential Foods for Every Season Event.  This was my first time eating Edamame and I was a bit apprehensive.  The Edamame & Spinach Dip turned out to be delicious, so I will be making this one again!
Edamame & Spinach Dip
Active Time:   15 minutes
Total Time:  15 minutes
Amount:   4 cups
Ingredients:
1½ cups Essential Everyday™ Frozen Shelled Edamame, thawed
1 (10 ounce) box Essential Everyday Frozen Chopped Spinach, thawed, well drained
1 cup Essential Everyday Light Sour Cream
1 cup plain Greek yogurt
½ cup chopped green onions
1 (1.4 ounce) packet dry vegetable soup mix
⅛–¼ teaspoon cayenne pepper
– pita chips
Directions:
Place edamame in food processor or blender; process until finely chopped.  Add spinach; continue processing until well combined.  Transfer to large bowl.
Add sour cream, yogurt, onions, soup mix and cayenne.  Mix until well combined; salt and pepper to taste.
Serve with pita chips.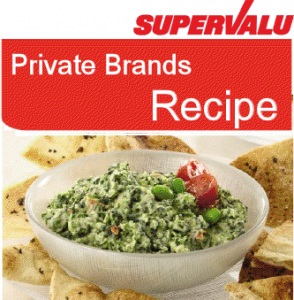 See More Recipes from my #EEinNYC Trip:
Mock Mojitos Recipe
Shrimp Tacos with Mango Avocado Salsa Recipe
Veggie Pita Pizza Snacks Recipe
~Edamame & Spinach Dip Recipe
Watermelon & Prosciutto Salad Recipe
Bacon, Cheddar & Apple Panini Recipe
Snickerdoodle Peach Ice Cream Sandwiches Recipe
**All recipes were developed by Genie Nicholas, SUPERVALU's culinary manager.