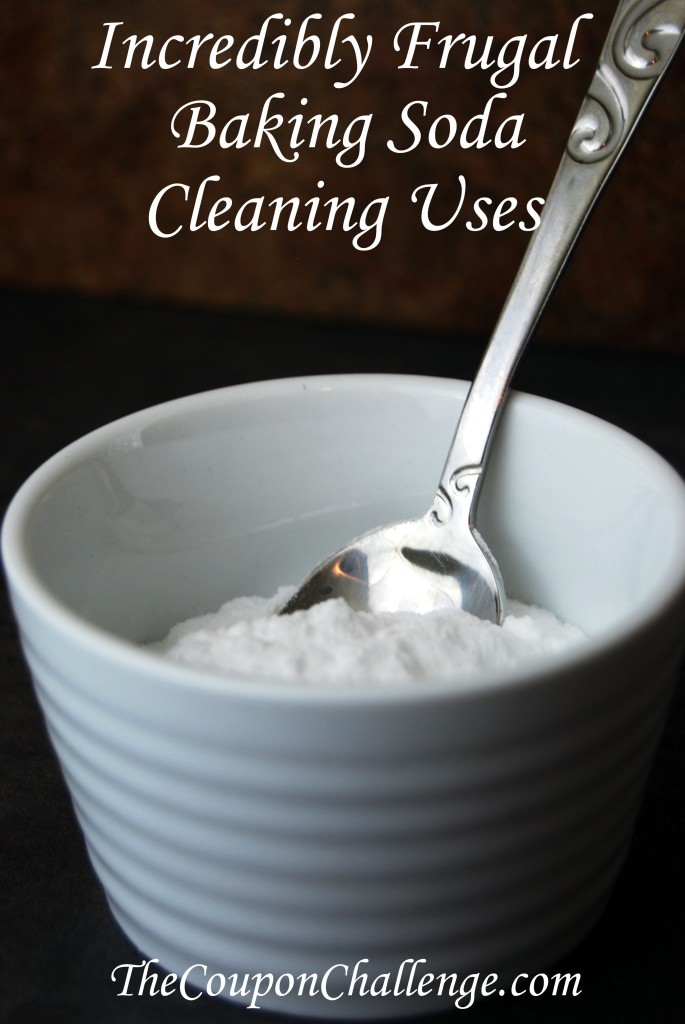 Baking soda is one of the best items you could possibly have in your kitchen pantry. Next to vinegar, it's one of the most useful and versatile items that you can purchase. Not only is it great for baking, but it's also an excellent cleaner for areas all around your home.
Have you never tried cleaning with anything but a store bought cleaner before? Here are some great baking soda cleaning uses and cleaning recipes that you can make today.
Frugal Baking Soda Cleaning Uses
Baking Soda for Deodorizing
Have some smelly areas in your home? Use baking soda! Sprinkle baking soda at the bottom of your trash can, in your shoes, or place a whole open box in your fridge. Place an open box of baking soda in just about any area or room in your home that could use a little natural freshening!
Shine Up Your Home
Use baking soda to make your home not only clean, but beautiful and shiny. Start by sprinkling baking soda in and around your sinks, tubs, and other hard surfaces. Spray vinegar from a spray bottle over the baking soda and scrub with a cleaning brush. Wipe clean with a wet rag or paper towel. At the same time you can do your pipes a favor, simple sprinkle baking soda into the pipes and follow by pouring vinegar down the drain. It will help break up any clogs and keep everything flowing and running correctly.
Get Stains Out
Have stains from your pets or kids or anything in your carpet? Use one of baking sodas cleaning uses is to remove those stubborn stains and make your carpet look new again! Wet the area and sprinkle baking soda into the carpet. Scrub it into the fibers of the carpet with a cleaning brush or toothbrush. Spray vinegar over the area and scrub it in. Leave the spot alone for a while until it dries and then vacuum over the area to remove any extra baking soda. The spot should be gone! You can use a similar method to remove stains from clothing.
Ready to find some other useful items in your home that are great for multiple purposes? Check out our article on Uses for Rubbing Alcohol as well!
These are just a few baking soda cleaning uses but there are so many more! What is your favorite?
Check out more articles to find other uses for your favorite products: