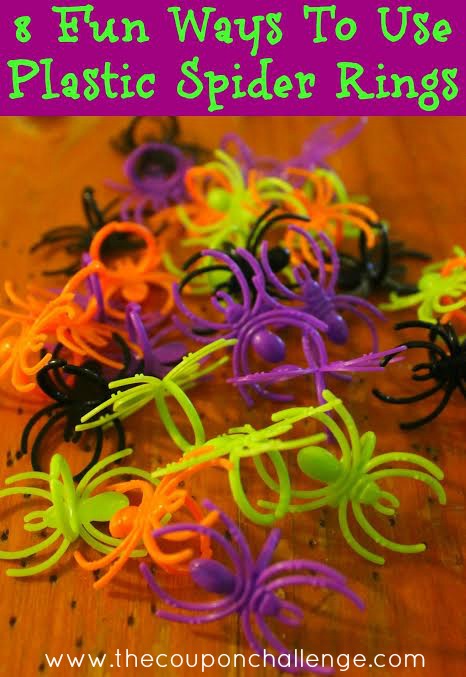 An inexpensive bag of spider rings can be used in many more ways than just their intended function. Try one or more of these 8 uses for spider rings to add a little fun to the Halloween season.
8 Fun Uses for Spider Rings:
1. Ice cube trays– Pop one in each cube, fill with water and freeze- the perfect touch for your Halloween party drinks.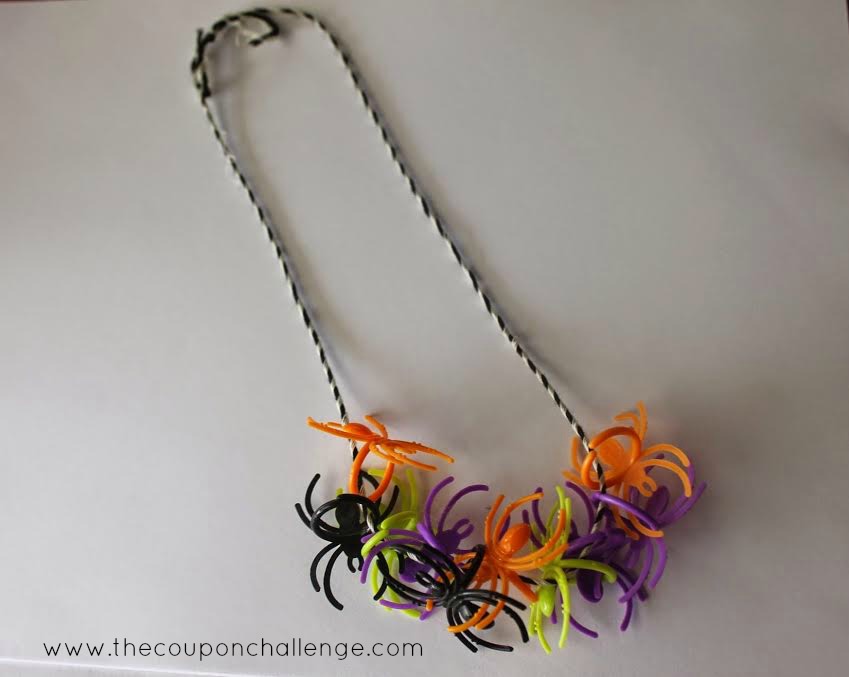 2. Necklace– String them on a cord or ribbon, just a few or all the way around they make a fun piece of jewelry besides a ring. Some rings go on all the way and will stay on just fine, if you have the ones that are split you may want to add a dab of hot glue to close the gap.
3. Sensory Bin– Toss a handful of plastic spider rings in a shallow tub of water with a few activated glow sticks for a fun sensory experience. Add a bowl of green jello to make it really icky and wonderful!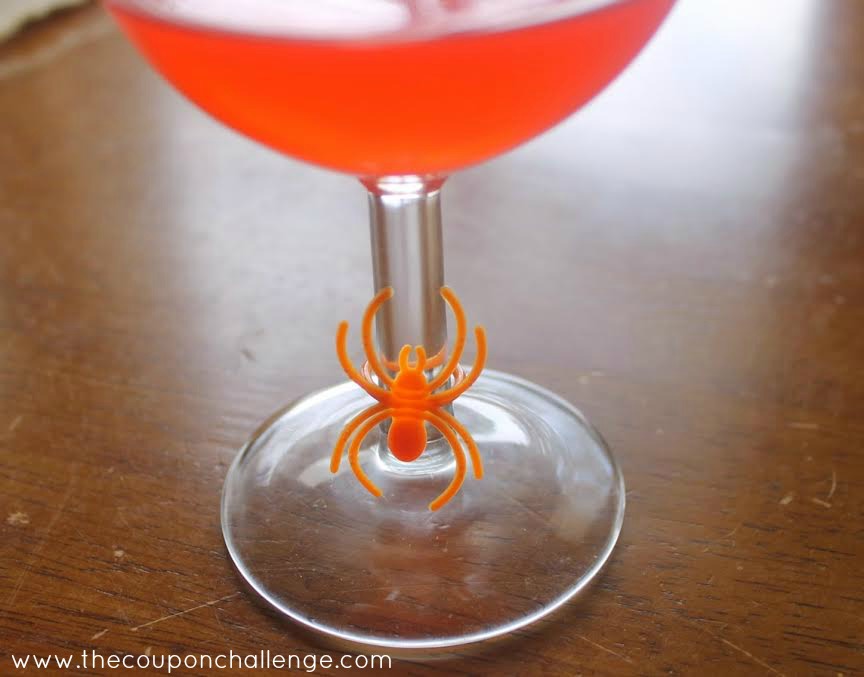 4. Wine glass Charm– Slip one around your wine glass at a party to keep tabs on your drink (even if its just punch it adds a fun touch) Glow in the dark spiders would be really fun for an outdoor party.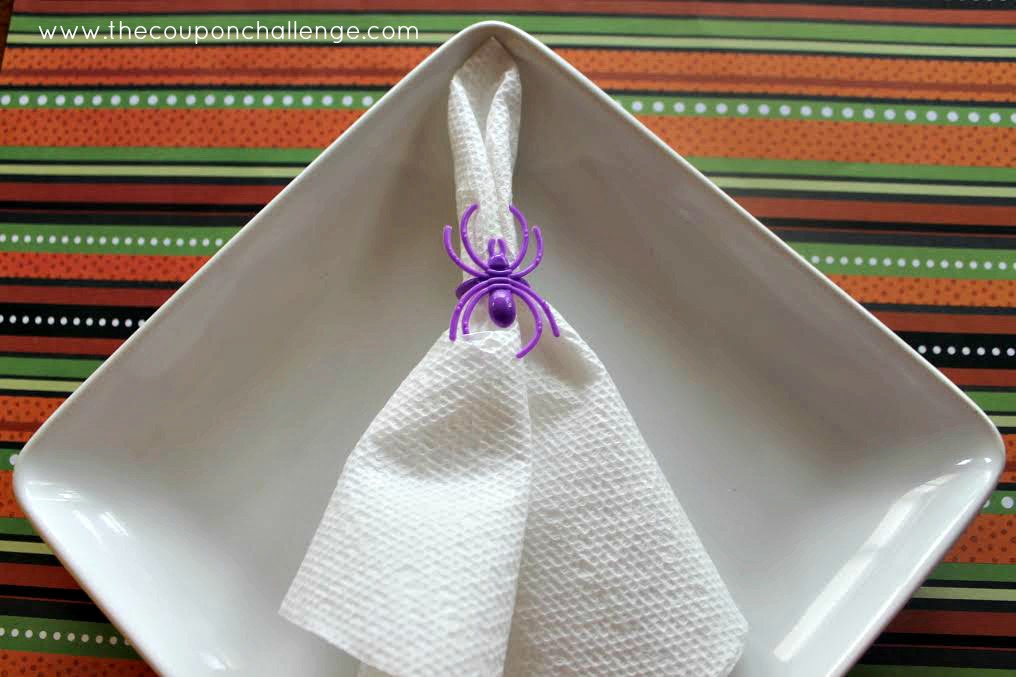 5. Napkin ring– Plastic spider rings fit perfectly over a simple paper napkin and really dress it up. Alternate colors or double up for more interest.
6. Math manipulative– Whether you are a homeschooler or your little one needs a little extra help practicing math,  use rings as seasonal counters for one to one correspondence, addition, or subtraction.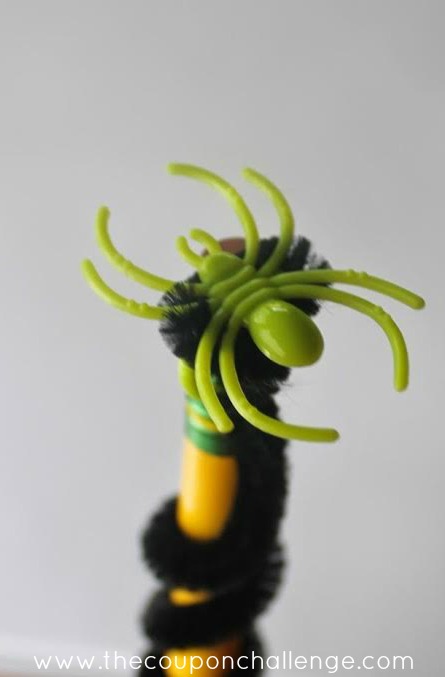 7. Pencil Topper– Twist a pipe cleaner just beneath the spider to secure, wrap remainder of pipe cleaner around the pencil beginning under the eraser. ( You can cut of ring portion but then you would have to hot glue- much quicker this way and can still be used as a ring)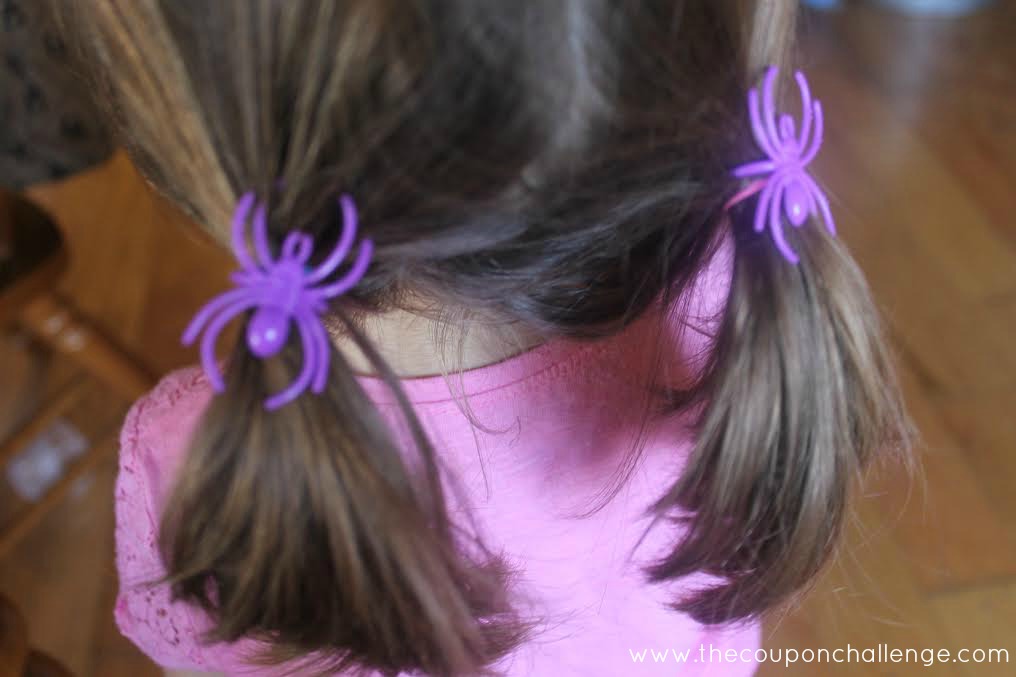 8. Hair Bows – How fun are these rings used as decoration for pigtails instead of a bow for Halloween? Or thread them throughout braids to really add a spooky touch to your little ones hairstyle.
What other uses for spider rings can you share for inexpensive Halloween fun?
Also see my 4 Spooky Crafts and 4 Halloween Cupcake Cup Crafts all on a Dollar Store Budget!
Check out more articles to find other uses for your favorite products: