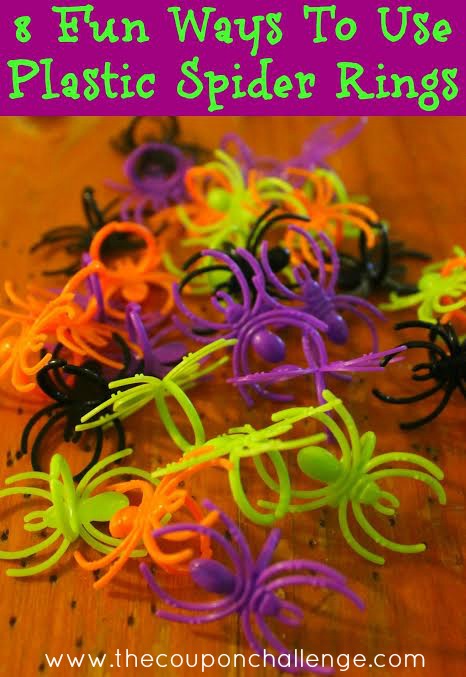 An inexpensive bag of spider rings can be used in many more ways than just their intended function. Try one or more of these 8 uses for spider rings to add a little fun to the Halloween season.
8 Fun Uses for Spider Rings:
1. Ice cube trays– Pop one in each cube, fill with water and freeze- the perfect touch for your Halloween party drinks.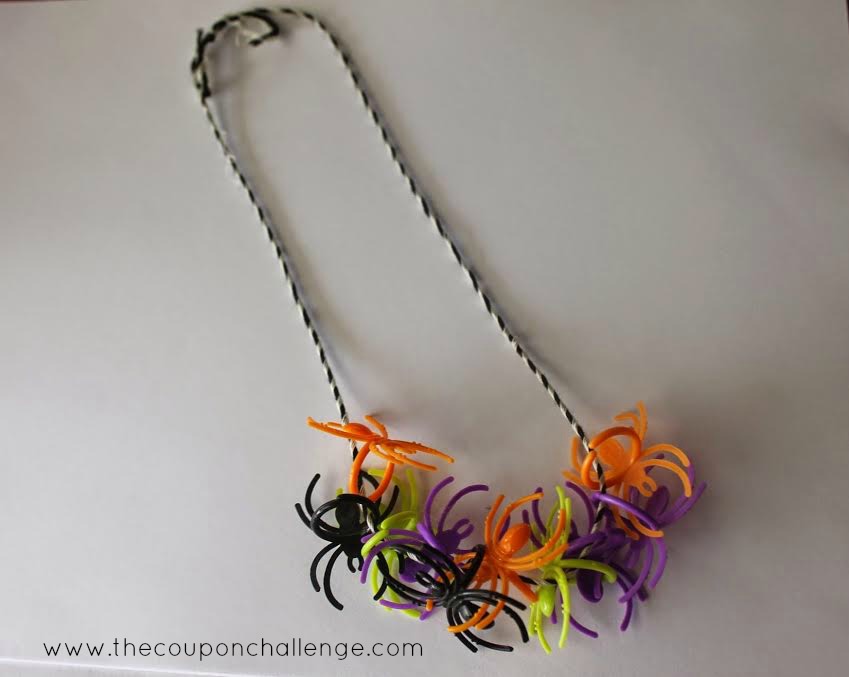 2. Necklace– String them on a cord or ribbon, just a few or all the way around they make a fun piece of jewelry besides a ring. Some rings go on all the way and will stay on just fine, if you have the ones that are split you may want to add a dab of hot glue to close the gap.