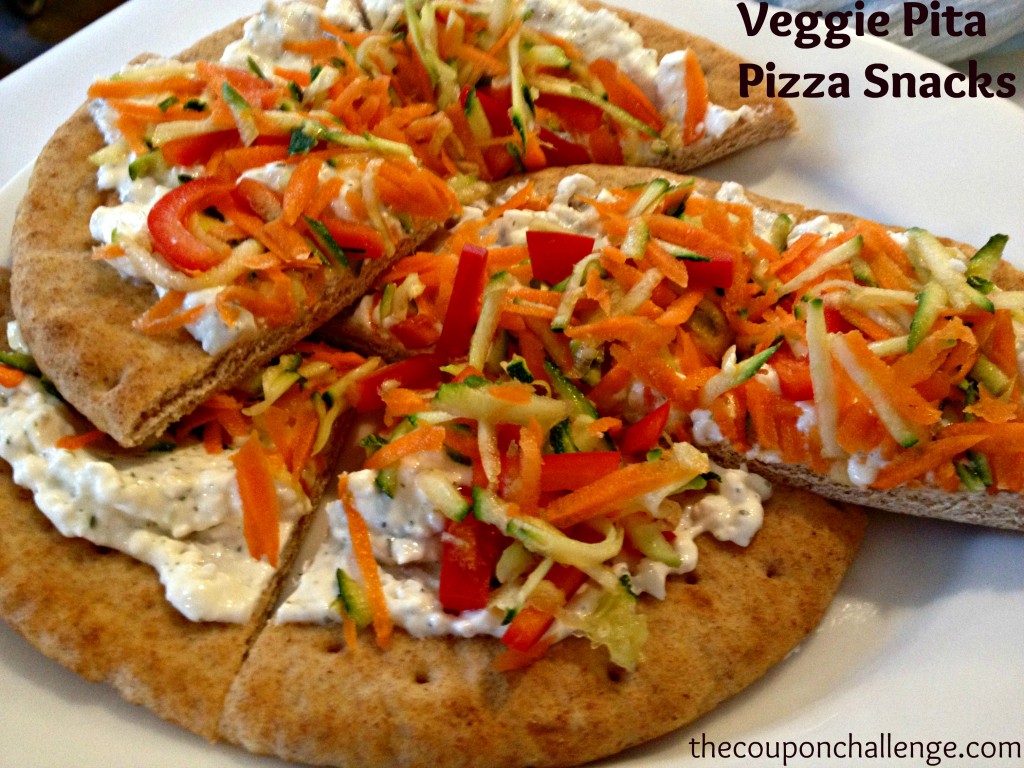 The 2nd appetizer we ate while chatting before cooking our dinner at "Home Cooking New York" during the SUPERVALU Essential Foods for Every Season Event was Veggie Pita Pizza Snacks.
This recipe is great for a summer.  It's light, creamy and topped with fresh veggies.  A tip we suggested during the trip is to try toasting the pitas before assembling.
Veggie Pita Pizza Snacks
Active Time:   20 minutes
Total Time:  20 minutes
Amount:   8 servings
Ingredients:
1 cup Essential Everyday™ Fat Free Cottage Cheese
½ (8 ounce) package Essential Everyday Neufchâtel Cheese, softened
½ (1 ounce) packet Essential Everyday Dry Ranch Seasoning Mix
4 whole wheat pitas
1 cup Essential Everyday Fancy Shredded Reduced Fat Sharp Cheddar Cheese
4 cups fresh veggies (shredded carrots, chopped broccoli, chopped cauliflower, chopped red and yellow bell pepper, shredded zucchini)
Directions:
Combine cottage cheese, neufchâtel cheese and ranch seasoning mix in a food processor or blender.
Purée until well combined and smooth.  Spread over pitas.
Top with shredded cheese and veggies.  Cut each pita in quarters.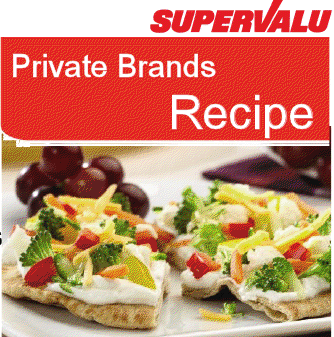 See More Recipes from my #EEinNYC Trip:
Mock Mojitos Recipe
Shrimp Tacos with Mango Avocado Salsa Recipe
~Veggie Pita Pizza Snacks Recipe
Edamame & Spinach Dip Recipe
Watermelon & Prosciutto Salad Recipe
Bacon, Cheddar & Apple Panini Recipe
Snickerdoodle Peach Ice Cream Sandwiches Recipe
**All recipes were developed by Genie Nicholas, SUPERVALU's culinary manager.