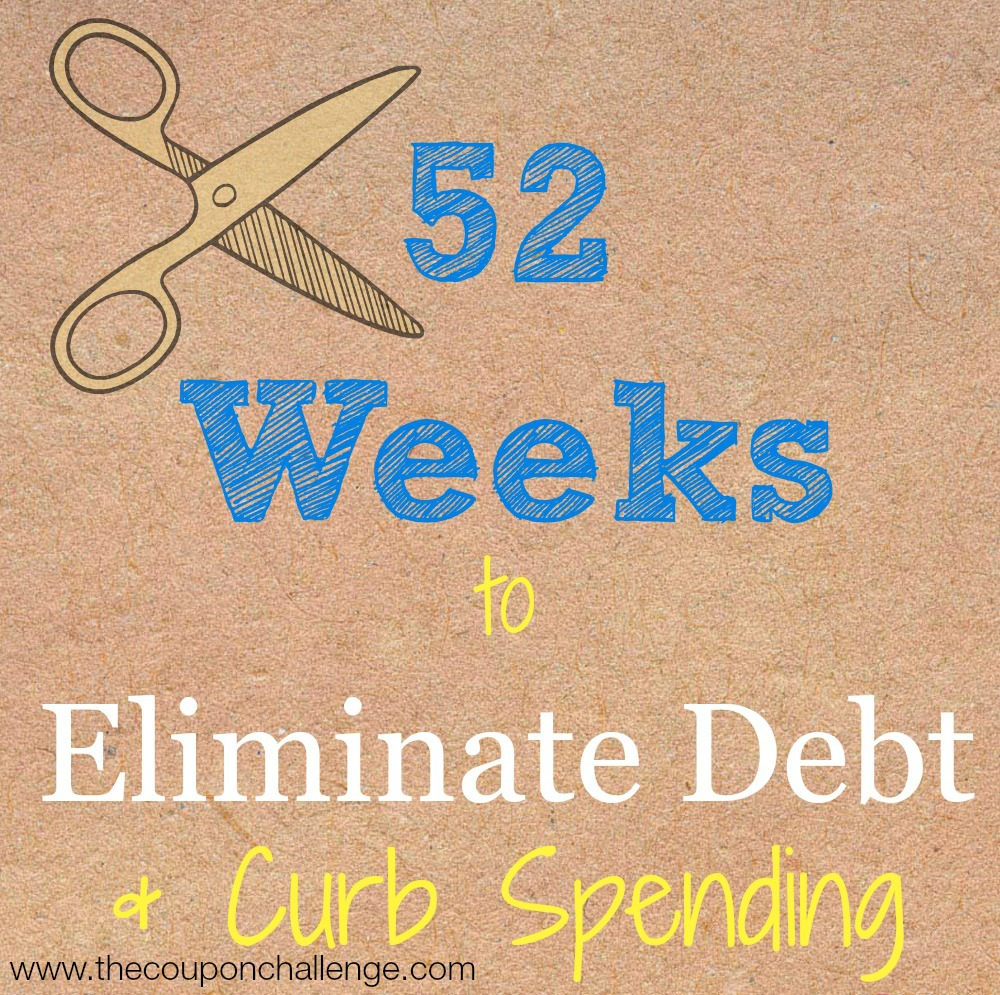 You are reading Week 14 of 52 Weeks to Eliminate Debt & Curb Spending.  Please read the overview here to learn more about the series & get your FREE financial planner.  If you just joined us, please start with week 1.
When you think of changing your financial status, you typically wouldn't think about green living for debt relief. However, this week as we approach your journey toward getting rid of debt, we want to focus on green living and how it will also change your finances. Thinking outside the box to get rid of debt includes many factors of your life, and green living can be one of them.
Upcycle instead of buying. There are countless ways to upcycle items in your home instead of buying something new. From home décor to clothing or even heating sources you can choose many things each week in your home to upcycle instead of buying new. Use jars from condiments for storage. Use leftovers to create a new savory stew or pot pie. Upcycle toilet paper rolls and scraps of fabric to create fun napkin rings for different seasons such as my Easy Easter Bunny Napkin Holder. Upcycling items in your home instead of buying brand new can save tons of money in your budget.
Invest in solar and green energy options. While you are trying to get rid of debt, sometimes there are expenses that are ultimately a savings. Solar panels, water and wind power as well as simply increasing insulation in your home to prevent higher utility expenses. Solar and green energy may cost up front, but the long term savings will be great for preventing future debt.  If you are not planning to live in your home long term, I don't suggest this route.
Simply caulking around air leeks and sealing doors can be beneficial to your budget.  Waste less to save more!
Make your own household products. As you move toward saving money in your budget on daily needs, you can easily use simple products like vinegar, water, essential oils, baking soda and even coconut oil to create great household cleansers for a fraction of the cost. Not only are these natural products safer for you and the environment, they are great for your budget.
When it comes to ultimate savings, making the choices to change to green living for debt relief is often important. Consistent changes in your expenses will have long term benefit. Green living often includes lower expenses on your household budget, as well as your utilities. Ultimately that offers great debt relief.
Another post that may help is Frugal Hobby Ideas.  Hobbies can be expensive, so here are cheap and free ideas to help you save even more!
Week 14 Challenge:
What can you do in your home to be more green?  Can you make your child new play costumes instead of purchasing them?  Make you're own Homemade Cream of Mushroom soup instead of buying it in a can?   Fill water bottles from the sink instead of buying another case?  Start thinking of green ideas that you can implement into your daily lift.  Write them down and start making your way through the list.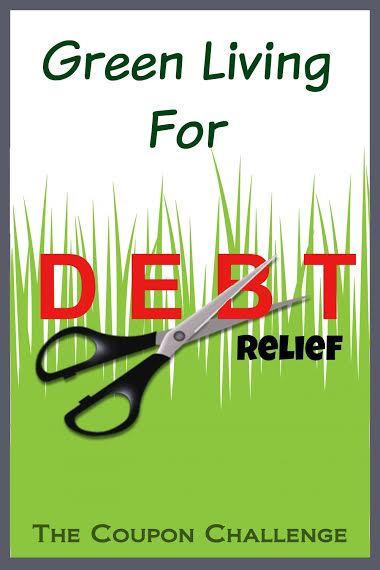 Disclosure:  I am not a financial adviser nor do I have formal financial training.  All articles are for informational purposes only and should not be interpreted as financial advice or consultation.  Please consult your account and/or financial adviser before making changes to your finances.  All situations are different, so please consult a professional to determine your individual needs.