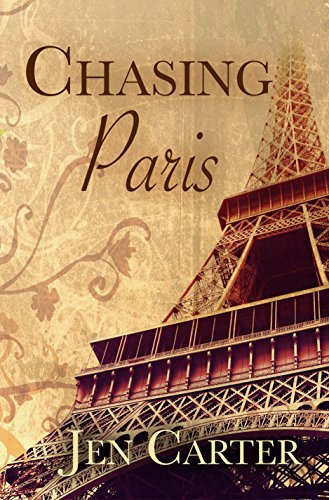 Amazon has Chasing Paris by Jen Carter as a FREE download.
Amy Winthrow is shocked when her grandmother dies—not because Elizabeth Hathaway's death is unexpected but because her existence had always been hidden. Ever-inquisitive and prone to letting her imagination get the best of her, Amy embarks upon a journey with an unlikely friend to unravel the mysteries of the elusive Lizzie Hathaway. As she follows the trail of broken dreams and promises of her grandmother's life, Amy finds herself on a path of accidental self-discovery—a path that she chases all the way to Paris where Lizzie's story ends and Amy's begins.
Don't have a Kindle?

This ebook is specifically for Kindles. However, you can download a free application which enables you to read Kindle ebooks on your computer, iphone, Android, Blackberry, iPad and more.
Need a Kindle?
Why pay for books when you can get them free? See more FREE ebook offers!
Product prices and availability are accurate as of the date/time indicated and are subject to change. Any price and availability information displayed on amazon.com at the time of purchase will apply to the purchase of this product.