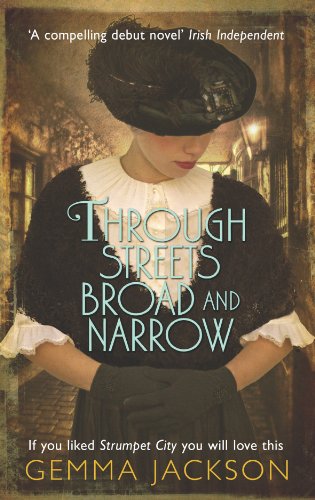 Amazon has Through Streets Broad and Narrow (Ivy Rose Series Book 1) for FREE download to your Kindle. If you don't own a Kindle you can install the Kindle version for your PC, Android, Tablet, etc. and still get all the free books! As always Amazon prices will and do change in an instant so you will want to hurry for this great price! Read more about this book from Amazon's description:
On New Year's Day 1925 Ivy Rose Murphy awakes to find her world changed forever. Her irresponsible Da is dead. She is grief-stricken and alone – but for the first time in her life free to please herself.

After her mother deserted the family, Ivy became the sole provider for her da and three brothers. Pushing a pram around the well-to-do areas of Dublin every day, she begged for the discards of the wealthy which she then turned into items she could sell around Dublin's markets.

As she visits the morgue to pay her respects to her Da, a chance meeting introduces Ivy to a new world of money and privilege, her mother's world. Ivy is suddenly a woman on a mission to improve herself and her lot in life.
Don't have a Kindle?

This ebook is specifically for Kindles. However, you can download a free application which enables you to read Kindle ebooks on your computer, iphone, Android, Blackberry, iPad and more.
Need a Kindle?
Why pay for books when you can get them free? See more FREE ebook offers!
Product prices and availability are accurate as of the date/time indicated and are subject to change. Any price and availability information displayed on amazon.com at the time of purchase will apply to the purchase of this product.