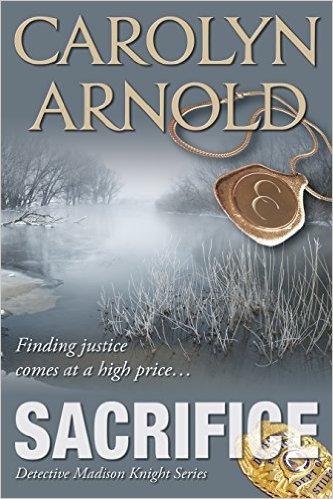 Amazon has Sacrifice (Detective Madison Knight Series Book 3) available as a FREE download – normally $4.99.
When the son of business tycoon Marcus Randall washes up on the shore of the Bradshaw River, Detective Madison Knight must sacrifice everything–including her career–to find justice for the "perfect murder."

With Randall already on the radar of the Secret Service for fraud and counterfeiting, the investigation sheds new light and they require the full cooperation of the Stiles PD. But with power and money to back him, Marcus has a reach that extends right inside the police department.

If Madison's going to find out the truth, she'll have to sort through the lies and balance diplomacy with politics.
Don't have a Kindle?

This ebook is specifically for Kindles. However, you can download a free application which enables you to read Kindle ebooks on your computer, iphone, Android, Blackberry, iPad and more.
Need a Kindle?
Why pay for books when you can get them free? See more FREE ebook offers!
Product prices and availability are accurate as of the date/time indicated and are subject to change. Any price and availability information displayed on amazon.com at the time of purchase will apply to the purchase of this product.