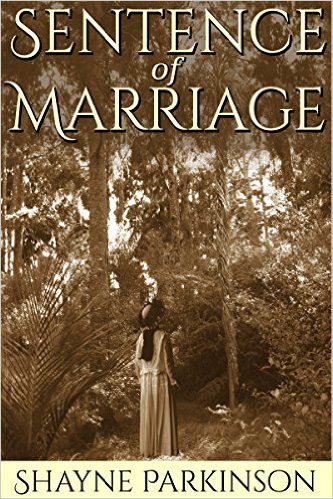 Amazon has Sentence of Marriage (Promises to Keep Book 1)
for FREE right now.
"I won't have her forced," Jack said. "Let her decide for herself."

Amy knew her father meant it. She could say no if she wanted. But this marriage would make everything all right. They could put all the trouble she had caused behind them. Everyone would be happy again.

Everyone except her.

"Sentence of Marriage" is the first book in the three-volume "Promises to Keep".

In nineteenth century New Zealand, there are few choices for a farm girl like Amy. Her life seems mapped out for her by the time she is twelve. Amy dreams of an exciting life in the world beyond her narrow boundaries. But it is the two people who come to the farm from outside the valley who change her life forever, and Amy learns the high cost of making the wrong choice.
Don't have a Kindle?

This ebook is specifically for Kindles. However, you can download a free application which enables you to read Kindle ebooks on your computer, iphone, Android, Blackberry, iPad and more.
Need a Kindle?
Why pay for books when you can get them free? See more FREE ebook offers!
Product prices and availability are accurate as of the date/time indicated and are subject to change. Any price and availability information displayed on amazon.com at the time of purchase will apply to the purchase of this product.