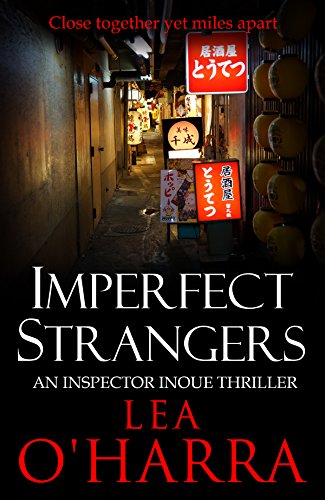 Amazon has Imperfect Strangers for FREE download to your Kindle. If you don't own a Kindle you can install the Kindle version for your PC, Android, Tablet, etc. and still get all the free books! As always Amazon prices will and do change in an instant so you will want to hurry for this great price! Read more about this book from Amazon's description:
When President Nomura, head of a small private university in southern Japan, is found in his office with his throat cut, the quiet provincial town of Fujikawa comes alive with conspiracy and secrets.

Why are official university documents missing from the crime scene?

And what is the meaning behind the Japanese doll left on Nomura's desk by the killer?

Darkness and deceit begin to rise to the surface, shattering the everyday façade of peace and conformity.

Chief Inspector Inoue of the local police force soon learns that the victim had a number of enemies.
Don't have a Kindle?

This ebook is specifically for Kindles. However, you can download a free application which enables you to read Kindle ebooks on your computer, iphone, Android, Blackberry, iPad and more.
Need a Kindle?
Why pay for books when you can get them free? See more FREE ebook offers!
Product prices and availability are accurate as of the date/time indicated and are subject to change. Any price and availability information displayed on amazon.com at the time of purchase will apply to the purchase of this product.